5 Trees That Show Off Fall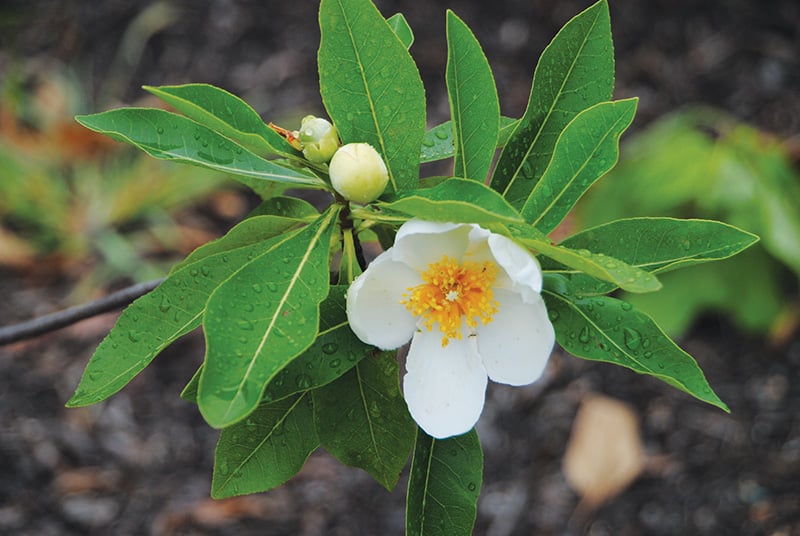 ONE OF THE GREATEST PLEASURES of the fall, besides cooler temperatures, is the kaleidoscopic brilliance of fall foliage. Sure, driving through the Carolina mountains is one way to enjoy the season, but you can bring the same vibrancy home. Here are five trees that you can show off on your turf come autumn.
---
Gingko
The beautiful, fan-shaped leaves of the gingko tree reach full opulence in the fall, when they turn a brilliant golden yellow. Campbell's Nursery has a dwarf variety called Jade Butterfly that grows only 10 feet tall.

---
Japanese Red Maple
The ornamental beauty of the Japanese red maple is a graceful addition to any landscape. Its delicate, hand-shaped leaves become attractive pops of red and reddish-purple.
---
American Sweetgum
The leaves of the American sweetgum conjure up the quintessential image of fall foliage, its star-shaped leaves spiraling down into autumn piles. Used for shade and its ornamental qualities, the sweetgum offers a fireworks display of yellow, orange, red, and purple.
---
Dogwood
We couldn't pass up a tree that produces the North Carolina state flower. Springtime dogwood blossoms aside, this beauty continues to show off later in the year, when its foliage turns varying shades of red before the leaves drop.

---
"Sweet Tea" Mountain Gordlinia
This evergreen variety is a member of the tea family, and produces large, white blossoms, once in the spring and again in the fall. It adds sweet fragrance to the crisp fall air, too.