5 Ways to Shop Local on Small Business Saturday
Places to Shop Handmade, Local Goods This Weekend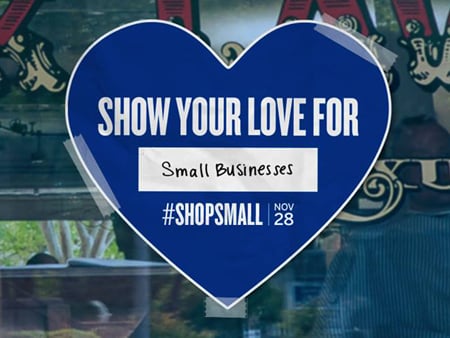 Small Business Saturday was created five years ago as an initiative to celebrate and support small businesses. Below are five locations open this Saturday, November 28th. Enjoy holiday shopping while supporting local makers and shop owners!
1. Small Business Saturday in South End
Atherton Mill, Triple C Brewing, and Unknown Brewing will host small business owners selling handcrafted goods. Free trolley rides will be available to the 200 brick and mortar shops and 75 pop up shops. 10 a.m.- 5 p.m. More information available here.
2. Concord's Holiday Shopapalooza
35+ crafters, services, and products will gather at the Piedmont Renaissance Center in Concord from 10 a.m. – 2 p.m. at 51 Union St. South, in Concord. More information here.
3. NoDa Eclectic Marketplace
Looking for vintage, art, or jewelry? Visit NoDa Eclectic Marketplace behind Smelly Cat Coffeehouse from 10 a.m – 3 p.m. at 514 East 36th St. More information here.
4. Belmont Merchant Association
Cherubs Cafe, at 23 N. Main St. in Belmont, will host a breakfast with Santa at 9 a.m., and local stores will offer specials from 9 a.m. – 4p.m. There will be swag bags for the first 100 customers. More information here.
5. West Elm Small Business Pop-Up Shop
West Elm will host several local makers from 1 p.m. to 5 p.m. at 1100 Metropolitan Avenue. Shops include Loom Imports, Sunny + Lo , L. Perkin, Succulent Bloc, Net Effects Traders, and Laken Creates. More information available here.