5Church is Coming to Atlanta
Georgia is about to get a taste of one of Charlotte's favorite restaurants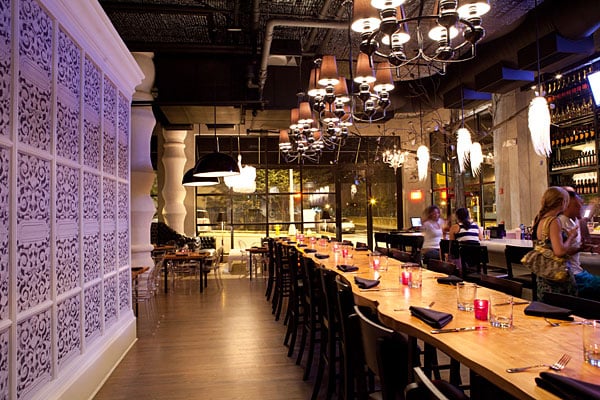 In case you haven't heard, 5Church is expanding, again.
Restaurateurs Patrick Whalen, Ayman Kamel, Alejandro Torio and Jamie Lynch have announced their plans to open their third location of 5Church in Midtown Atlanta early in the first quarter of 2016. The newest addition (the flagship 5Church sits in Charlotte and soon-to-open storefront resides in Charleston) of the eatery will be located at 1197 Peachtree Street NE. Just as in Charlotte, the group plan to have the restaurant serve lunch, dinner, and weekend brunch with the same casual yet upscale feel present in the other two locations.
"We love the growth that's happening in Atlanta and feel there is a lot of continuity between Charlotte, Charleston and Atlanta," said Kamel in a press release, and who will be moving to Atlanta with his family to operate 5Church locally.
The restaurant will seat 185 guests downstairs with an additional rooftop dining space upstairs. The same black and white neo-Victorian decor will also be present in the new eatery, including the famous ceiling artwork displaying Sun Tze's The Art of War in its entirety. Jamie Lynch, a partner as well as the executive chef, will oversee operations for the Atlanta edition, bringing with him favorites like the "60 second" NY strip steak; 5Church lamb burger, but also making use of ingredients and dishes synonymous with Atlanta's dining scene. More info will become available in the coming weeks.