5th Anniversary Party at Shine Salon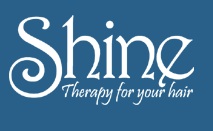 It's no secret that Charlotte Magazine and its readers think very highly of Shine Salon – we've awarded them a Best of the Best award for Best Salon, Best Stylist, Best Blow Out, and Best Colorist in years past – so we are thrilled that the good folks at Shine are celebrating their 5th Anniversary with a fab party at their Plaza Midwood salon.
The event takes place this Saturday from 7-10 p.m. and will feature cocktails, a runway show with clothes from nearby boutique Lotus, and a silent auction. The profits from the auction will benefit R.A.I.N. (Regional AIDS Interfaith Network) – a charity that is near and dear to Shine owner Amy Swaney.
Stop in and raise a glass to Shine!