6 Big Questions for Charlotte's Real Estate Market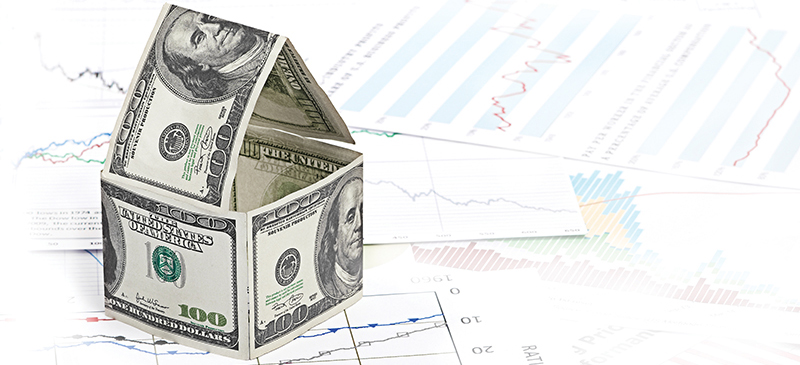 It's been nearly 10 years since the city's seemingly unstoppable real estate market experienced the free fall that sent home values plummeting and left thousands owing more than their homes were worth.
Charlotte's housing market clearly has rebounded, with a record number of homes selling for peak prices last year. The median sales price hit a new high of $185,000 in 2016, and more than 42,000 homes were sold in the Charlotte-Concord-Gastonia MSA, the highest sales volume since 2007.
Real estate analytics firm Zillow recently sent some homeowners living in a handful of south Charlotte zip codes a report declaring that their markets were hot.
Investors also have fallen in love with the city, helping fuel the housing recovery but also driving up prices. Homes are in short supply because new construction isn't keeping pace with demand, Baby Boomers are delaying downsizing, and millennials who own homes are taking longer to upgrade to fancier digs.
Rising values may look good on the surface, but the record appreciation and gung-ho demand beg the question: Is Charlotte's housing market headed for another crash?
National housing analyst Daren Blomquist says no. Local real estate veteran Pat Riley, president and CEO of Allen Tate Companies, also says people need not worry. His firm finished 2016 with $5.4 billion in sales, rivaling 2007 pre-recession levels.
Here's a closer look at the health of Charlotte's housing market, with data provided by analytics firm ATTOM Data Solutions.
---
1. Who gained the most in 2016?
The housing recovery has not been even across the region.
Four of the five zip codes that saw the biggest appreciation (gains of between 43 percent and 55 percent over purchase price) sit south of uptown. Homeowners living in zip code 28207, an area that includes Myers Park, pulled in an average profit of $320,000 when they sold in 2016. That's 116 percent more than the average profit for folks who sold in that zip code in 2015. No Charlotte homeowners lost ground last year, unlike homeowners in zip code 28081 in Kannapolis, where sellers lost an average of 13 percent. For the best appreciation, head out of town to zip code 28006—around Alexis in Gaston County—where average seller gains were 141 percent in 2016, followed by zip code 28033 in Crouse in Lincoln County, where sellers on average reaped a 132 percent gain.
2. How fragile is the Charlotte housing market?
Not very, judging by the foreclosure rate and number of area homeowners who owe more than their house is worth. The foreclosure rate has fallen steadily since 2012, and in the fourth quarter of 2016, 7.6 percent of homeowners were seriously underwater, down from more than 17 percent in early 2013. Both the foreclosure and underwater rates are in line with what analysts consider normal for a healthy market.
3. Investors like Charlotte. How much flipping happens here?
A home flip—defined as a property sold in an arms-length sale between people who don't know each other for the second time within a 12-month period—are considered a sign of a bubbly market. In Charlotte, less than 5 percent of home sales are considered to be flips, in line with the national average and lower than the peak of 8.6 percent nationally in the first quarter of 2006. Analysts view a home flipping rate of 7 percent or less to be healthy.
4. How affordable are Charlotte homes?
Even though home prices are at a new peak, the $185,000 median sales price in the metro region is still affordable when compared to other markets in the country. Buying a home in Mecklenburg County requires an average mortgage payment that's about 25 percent of the average local wage, compared to a national average of 34 percent.
Finding affordable housing close to uptown remains a challenge, however. And creating affordable options for people in need is among the thorniest conversations in the city in 2017, as Charlotte works to solve its economic mobility crisis.
5. Should I be scared to buy a house because the market is about to crash?
National housing guru Daren Blomquist, senior vice president of ATTOM Data Solutions, says no, despite the looming sentiment that the market seems frothy. "Overall, we are not in bubble territory in Charlotte, although it may feel a bit that way," he says. "Home price appreciation is slowing down to single digits, and although wage growth is not outstanding, it is outperforming the national average in most Charlotte-area counties."
The concern, Blomquist says, is the investors, particularly those buying homes for rentals. "There is some risk that if at some point those investors decide to exit the Charlotte market that it could flood the market with supply," he says. "We don't see any imminent signs of that at this point."
Riley, the Allen Tate CEO and president, also believes the Charlotte market is in solid shape. He says homeowners can expect to see above-average appreciation continue because of the shortage of available homes.
"The Charlotte real estate market is very healthy," Riley says. "It is nothing like we have seen before in so many ways, but so much better than most marketplaces. … In-migration is still the fabulous ingredient for us for the stability we enjoy. Not just corporate relocation, but retirement and young individuals and families looking for the best place to be."
6. How does Charlotte compare with the rest of the country?
127.2 percent of average wage (New York-Newark-Jersey City)
| | | |
| --- | --- | --- |
| ATTRIBUTE | CHARLOTTE'S RANK OR AMOUNT | TOP |
| Foreclosure rate | The city's .78 percent rate is 72nd among U.S. real estate markets. | 3.39 percent (Atlantic City, New Jersey |
| Underwater homeowners | 8.8 percent | 22.7 percent (Las Vegas-Henderson-Paradise, Nevada) |
| Median sales | $185,000 | $845,000 (San Jose-Sunnyvale-Santa Clara, California) |
| Flipping rate | 4.4 percent | 11 percent (Memphis, Tennessee) |
| Affordability | Average mortgage payments are 24.5 percent of average wage. | 127.2 percent of average wage (New York-Newark-Jersey City) |
---
Pat Riley's Forecast for 2017
• More above-average appreciation (5 to 6 percent versus the historic 2.5 to 3.5 percent)
• Interest rates on the rise
• New home construction permits starting to increase
• Home sales up 5 to 6 percent
• Rent rates receding a bit
• In-migration will continue
• Buyers want move-in condition homes