6 CSA Options for Farm-Fresh Goodies
When it comes to CSAs, vegetables are only one option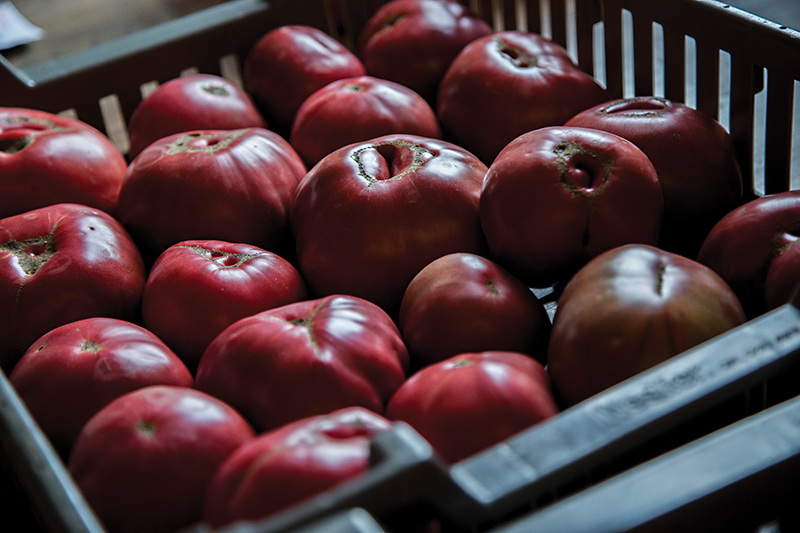 Mention Community Supported Agriculture (CSA), and the first thing that comes to mind is boxes overflowing with colorful, just-picked produce. Signing up for a share guarantees you'll have enough kale, collards, carrots, broccoli, and other fresh veggies all season long—but what about the other items on your shopping list? Local farmers have you covered.
The popularity of CSA shares has created an abundance of CSA options that includes weekly shares filled with eggs, honey, fresh flowers, and grass-fed beef—and produce, of course.
Here are six local CSA options that offer farm-fresh goodies.
Vegetables: New to CSA membership? Start with produce. Barbee Farms offers full and half shares ($265/$145) filled with seasonal vegetables such as tomatoes, cucumbers, and lettuce. The farm also includes such fruits as watermelon, strawberries, and peaches in its shares. Each season (spring, summer, fall) lasts 12 weeks and customers pick up their shares from the Concord farm.
Meat: Windy Hill Farm sells a protein-packed CSA that includes pork, chicken, beef, lamb, and eggs. A full share ($999) includes 20 pounds of meat and two dozen eggs during the six-month season. The cuts range from ground beef and pork chops to whole chicken and pork roast. Half shares are also available, and include 10 pounds of meat and one dozen eggs ($530). Shares can be picked up at Atherton Mill, Yorkmont Farmers Market, or on the farm.
Honey: Golden Delight Honey doesn't run a CSA program, but its honey gift basket ($50) is filled with a selection of local honey made by bees in its Lancaster, South Carolina, apiary. The shippable gift baskets include sweet treats such as one-pound bottles of wildflower honey, vanilla-infused honey, honey-filled hard candies, and a container of spun honey.
Eggs: There are no eggs-only CSAs. Instead, farmers with flocks add eggs on to a produce CSA. For an additional $90, Charlotte-based Small City Farm will include one dozen eggs per week in its 18-week CSA (or $45 for a nine-week share) from its flock of 30 Golden Comet chickens. Its CSA program is full until the fall.
Flowers: In addition to its well-known vegetable CSA, Small City Farm offers a 13-week flower CSA with pickup on the farm. The Charlotte farm grows beautiful blooms, including zinnias and sunflowers. Sign up for a seven- or 13-week share (prices are $35 and $65), and receive a gorgeous bouquet of flowers every week.
Fiber: After the adorable alpacas at Happy Hills Alpaca Farm in Monroe are shorn, their fiber is sold through a CSA. A full share is $200; a half share is $100. Rather than having a set amount of yarn included in each box, the share is a credit toward the purchase of any fiber product, from yarn and socks to felted toys—all made on the farm.