6. Harrisburg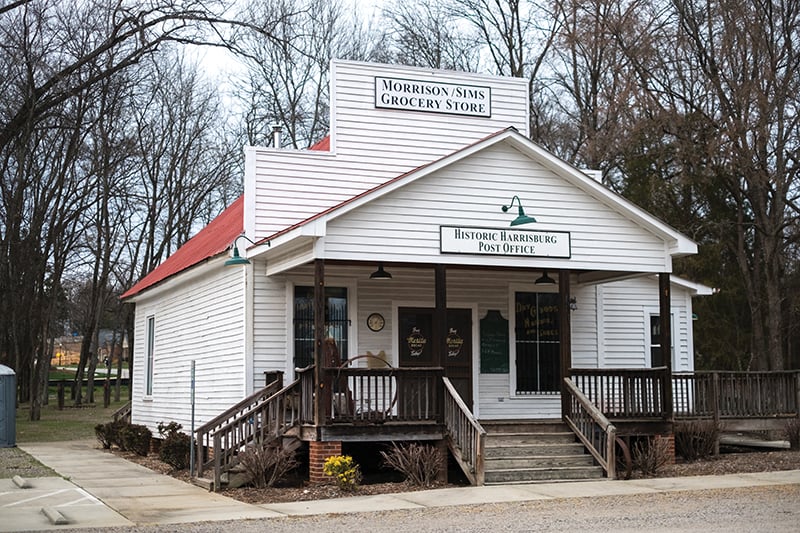 6. Harrisburg
HARRISBURG FAMILY HOUSE RESTAURANT makes a great grilled cheese sandwich. It's not a gourmet sandwich: There are no thick slices of farmstead cheese melted on fresh ciabatta bread with a side of artisan ketchup. It's the kind of grilled cheese—cheddar on white bread—that your mom used to make.
Harrisburg, located just north of University City and just south of Concord, is a lot like the grilled cheese sandwich. It's plain and unassuming and often overlooked, but pretty great—and the secret is getting out.
The population soared from less than 8,000 in 2005 to 15,387 in 2015—and is estimated to grow to 25,000-plus by 2025. Twelve new residential developments are permitted or under construction, adding more than 2,250 single-family homes between now and 2024. The median sale price of a home is $310,000—up from $270,000 in 2014.
While the suburb is hailed as a great place to live, Harrisburg falls short when it comes to attractions. Even the "things to do" listed on the official town website does not list a single attraction in Harrisburg, instead focusing on destinations in Concord and Charlotte.
"Honestly, it's pretty boring here," 22-year-old Nicole Rathke says. Rathke grew up in Harrisburg. She believes that the lack of excitement is one of the things that draws families to the suburb. "The schools are awesome and there isn't much crime," she explains. "It's a great place to raise a family but you have to go other places to do fun things."
Unless it's football season.
"You know those movies where the whole town shows up at the stadium to cheer on the high school football team? We do that here," Rathke says of Friday nights at Hickory Ridge High School. "Even parents whose kids graduated still show up for football games."
Off the field, town events are family focused: Residents spread blankets on the lawn at the Town Center and order from food trucks during a monthly Food Truck Rally or seasonal Movies in the Park events; fill canvas bags with local produce from the farmers' market; bicycle along the greenways; and turn up for story time at the Harrisburg Library. The annual Fourth of July Festival attracts major crowds.
Julie Hinson, communications manager at the Cabarrus County Convention and Visitors Bureau, sums up Harrisburg in a single sentence: "It's a community with a lot of heart and soul." (And great grilled cheese.) —J.H.
Good to Know
In 2006, the historic Harrisburg Post Office opened as a museum filled with town memorabilia. It's open Monday from 3-6 p.m. 6960 Harris Depot Rd.
Good to Eat
Harrisburg Family House Restaurant dishes up home-cooked favorites such as ribeye steaks, fried chicken, and, of course, that grilled cheese. 5429 Hwy. 49 S., 704-455-3525
Good to Go
The annual July 4 Celebration is the talk of the town. The three-day event includes a parade, fireworks, live music, and a Miss 4th of July pageant.
Click here to head back to our main map.
Click >> to read about Belmont, our No. 7 suburb