6 Places to Try Mezcal in Charlotte
Find out the definition of the term and its local uses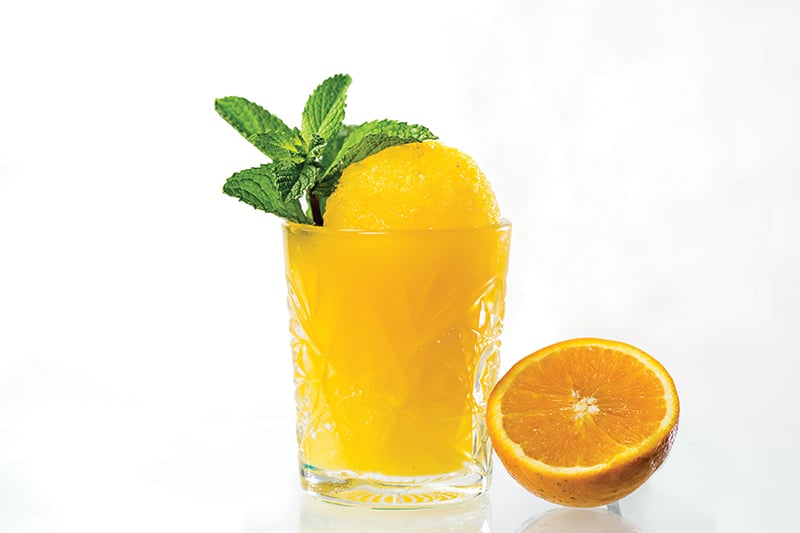 BOTTLES OF MEZCAL, unmarked except for names in black Sharpie on strips of blue tape, are lined up on a table in front of more than a dozen of Charlotte's best bartenders. They're here to learn about the agave spirit from Lou Bank, a Chicago resident who comes to town every now and then to visit family in Waxhaw. Bank is the founder of a nonprofit called S.A.C.R.E.D., Saving Agave for Culture, Recreation, Education, and Development. He travels to family-run distilleries in rural Mexico, mostly surrounding Oaxaca, often bringing back bottles to share with American tasters.
Bank hopes to educate people about agave spirits, including mezcal, so when The Punch Room's head mixologist, Bob Peters, organized this meet-up with drink professionals, Bank was thrilled.
Mezcal is rising in popularity, something Bank attributes to the increasing prices of tequila and the growth of the slow foods movement. It's often explained as a smokier version of tequila, but mezcals can range widely in flavor. The smokiness you can taste is actually the flavor of roasted agave.
"A lot of people would explain it to you as, well, 'Tequila's a kind of mezcal.' But it's not, because mezcal is a denomination of origin," he explains. Both products are certified and have regulations around their production, he says, and both of them use agave, though tequila must be made with a specific one. Mezcal comes from Oaxaca and surrounding areas, while tequila is made near the city of Tequila, Mexico.
Bank encourages bartenders to let guests try mezcal neat at their bars, and pass along the knowledge he shared with them.