6 Things to Do & See in Charlotte: December 2018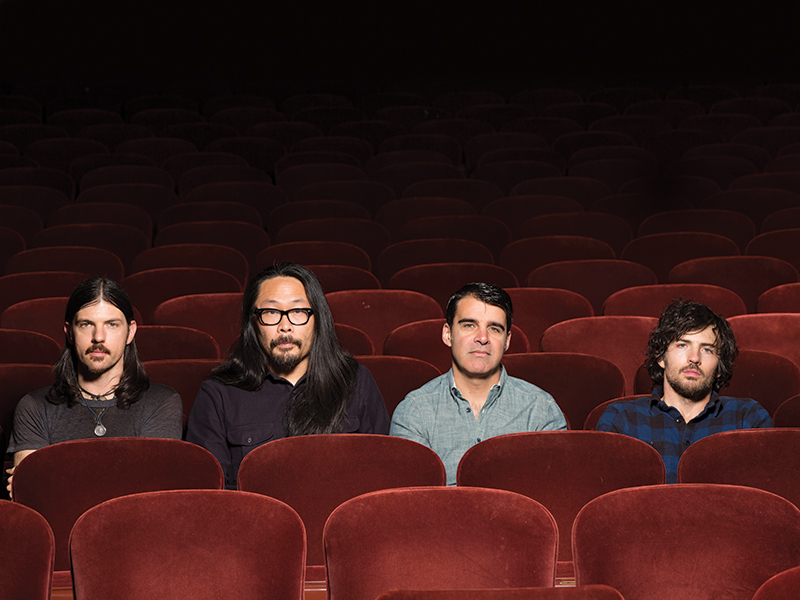 Live at the Bojangles' Coliseum
December 30-31
Nearly 10 years after the Avett Brothers recorded Live, Vol. 3 at Bojangles' Coliseum in 2009, they return for a special, two-night New Years celebration. The folk rock band from Concord is idolized in Charlotte, and after spending last year's holiday in Raleigh, Scott and Seth Avett (and their crew of talented musicians) are back to kick off 2019.
---
So, Which Beach Boys Are Coming This Time?
December 15
The Beach Boys return to Ovens Auditorium this month for a Christmas-themed show. With this group, there's always the question of which line-up fans are going to see. This edition of the roster includes leaders Mike Love and Bruce Johnston, Jeffrey Foskett, Tim Bonhomme, John Cowsill, Keith Hubacher, Christian Love, and Scott Totten.
---
OnQ Productions Brings Back A Soulful Noel
December 21-22
A Soulful Noel has become a staple in the holiday season of shows. An advantage to this one: There's actually a soundtrack you can own. Released in 2015, the LP contains songs performed by the OnQ Ensemble and a band of acclaimed jazz musicians.
---
In the Gallery's Words: Charles Basham​
Through December 29
Basham, the landscape painter, has a show at Jerald Melberg Gallery this month. The Cotswold arts venue has this to say on the artist: "In his pastels and oil paintings, the energy and impact of light is realized in harmonized color whose saturation and temperature have been pushed and raised beyond previous limits. In doing so, he has captured dramatic and compelling moments of morning and evening light over the farmlands of the Midwest and the marshes and beaches of the Lowcountry in South Carolina."
---
Seven Principles of Kwanzaa
December 26-January 1
Every year, Kwanzaa Charlotte welcomes the community to celebrate with cultural activities. In the tradition of Kwanzaa, there are seven days of celebration representing seven core principles: Umoja (unity), Kujichagalia (self-determination), Ujimaa (collective work and responsibility), Ujamaa (cooperative economics), Nia (purpose), Kuumba (creativity), and Imani (faith).
---
By the Numbers: A Christmas Story: The Musical
December 4-9
Ralphie and his family are coming to town in this stage production based on the beloved seasonal film. Here are the numbers you need to know surrounding the show:
1983: The year the film A Christmas Story was released. The movie was based on anecdotes from Jean Shepherd's 1966 book In God We Trust: All Others Pay Cash. It wasn't until after the film's theatrical run that it attained widespread success and became a television mainstay every Christmas.
3: Tony nominations for the Broadway debut of the show. It nabbed six Drama Desk nominations and two Outer Critics Circle nominations, too.
21: Original music numbers written for the show, penned by the team behind Dear Evan Hansen: Benj Pasek and Justin Paul.