7. Belmont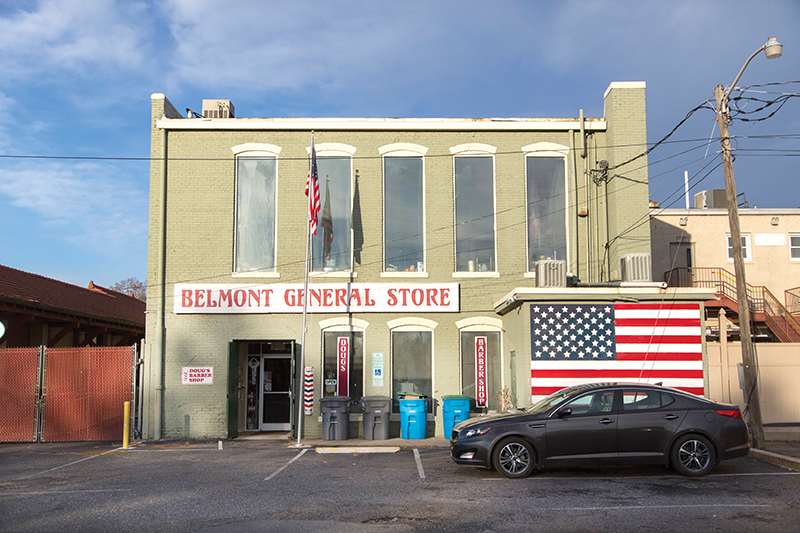 ROB FLORIO MOVED to Belmont from Charlotte two years ago to be closer to his girlfriend, and when one of those things didn't work out, well, at least he liked his new town. He's a 27-year-old with a beard and a nose ring who manages the bar at 10Catawba, an event space housed in an old Ford dealership in downtown. Textile mills once ruled here, and when they went away, Belmont played up its small-town appeals—a hardware store and a drug store and trains and stuff—to draw tourists. Now it's evolved into a place that proves old-time charm and youthful cool can coexist—a place with a bagel shop and ice cream shop in the old hardware store, and a wine bar in the old drugstore. Belmont feels like a big-city neighborhood, just 25 miles west of the big city. "I never miss Charlotte," Florio says. —Michael Graff
Good to Know
Piccolo Antique and Consignment Mall (134 N. Main St., 704-825-5656) has 22,000 square feet of treasures, and a short walk away, Rivermen Brewing Company (52 Ervin St., 704-266-0262) is close to opening in the old Wilson Printing building.
Good to Eat
String Bean and Nellie's are wildly popular, but locals are just as thrilled about their barbecue joint. At Peace-N-Hominy Q Shack, which opened about two years ago, the brisket is smoked for 15 hours and the pork is smoked for 13. Even the macaroni and cheese is smoked. And the walls are decorated with such inspirational quotes as "I like pork butts and I cannot lie." 403 E. Catawba St., Ste. 200, 704-464-7647
Good to Go
In summer 2016, an area that once was known mostly for piles of litter opened as the Kevin Loftin Riverfront Park (1400 Catawba St.). The gleaming 10-acre park along the Catawba River is just a mile or so outside of downtown, with a playground for kids, an observation deck on the water, and a launching area for kayaks and canoes. The park gives yet another outdoor option in a town that also claims the gorgeous Daniel Stowe Botanical Garden (6500 S. New Hope Rd., 704-825-4490).
Click here to head back to our main map.
Click >> to read about Fort Mill, our No. 8 suburb