7 Rustic Charlotte Wedding Venues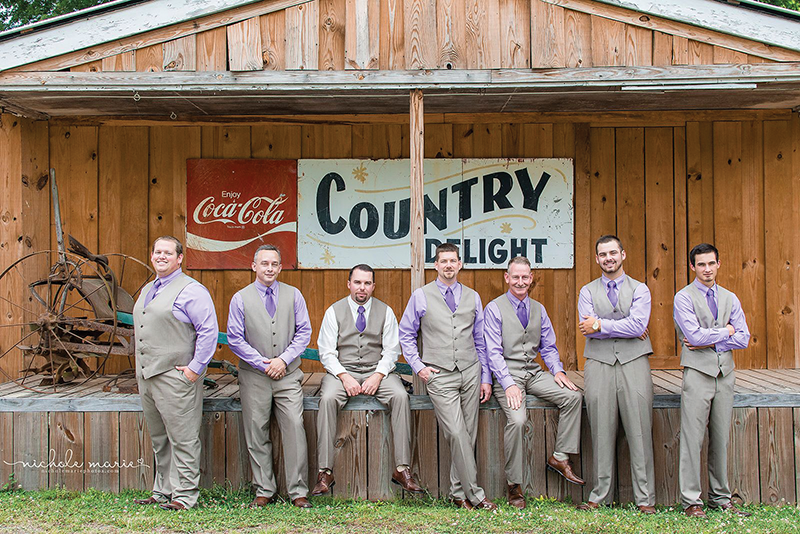 Living in a city of almost 800,000 people shouldn't keep you from having the rural wedding of your dreams. Thanks to our Southern charm and love for where we came from, several Charlotte venues reflect simpler times and country charm. Whether you're searching for a converted barn or a working farm surrounded by wildflowers, you'll find your fantasy rustic venue in Charlotte.
---
1. 1932 Barn at Historic Hodge's Farm
Spanning more than 180 acres and operating as a farm for over 100 years, Hodge's Farm provides an idyllic setting for couples looking for a laidback, pastoral venue. The farm's 1932 Barn is the perfect backdrop for pictures, and lawn games on the adjoining barnyard site are a must. 3900 Rocky River Rd East, Charlotte, NC, (704) 453-1490, the1932barn.com
Of note: Add country charm by seating guests on the farm's handmade oak benches and hay bales covered with burlap.
---
2. Cotton Gin
Built on the former site of a 19th-century cotton gin, this transformed venue sits on 25 acres in Monroe, away from the hustle and bustle of city life. The renovated barn seats 200, and guests will love exploring the grounds, which include an old-fashioned general store. 3718 Plyler Mill Rd. Monroe, NC, (704) 709-7204, cottonginbarn.com
Of note: Heat up the party with a bonfire outside at the site's stone fire pit. S'mores, anyone?
---
3. Alexander Homestead
The 1903 homestead has a bit of everything. Brides searching for a barn venue will find it in the restored dairy barn that seats 225 guests, while those looking for something outside can opt to get married in the garden under 200-year-old oak trees. 4717 Shamrock Dr, Charlotte, NC, (704) 737-1023, alexanderhomesteadweddings.com
Of note: Working with the Homestead's selected service vendors can save couples up to 50 percent on things like flowers and photography.
---
4. Rolling Hill Farms
Set away in Monroe, the barn at Rolling Hills combines rustic touches with modern elegance, including 11 chandeliers, 17-foot cathedral ceilings, and a working stone fireplace. 1980 Brief Rd E, Monroe, NC, (704) 400-0515, rollinghillfarmsnc.com
---
5. Vesuvius Vineyards
The Iron Station outdoor venue is secluded on more than 300 acres of privacy, surrounded by vineyards and a rippling creek. 6173 Vesuvius Furnace Rd, Iron Station, NC, (843) 422-4079, vesuviusvineyards.com
SEE ALSO: Brandy and Greg's Real Wedding at Vesuvius Vineyards
---
6. The Brawley Estate
The 1902 Mooresville mansion's newest addition is its 3,400-square-foot pavilion, which can accommodate up to 250 guests. 601 Williams St, Mooresville, NC, (980) 224-5916, brawleyestate.com
---
7. Firethorne Country Club
Firethorne has the look and feel of a luxurious mountain lodge with the conveniences of a private event planner and customized wedding day menu. 1108 Firethorne Club Dr, Marvin, NC, (704) 243-2433, firethornecountryclub.com
---
---