8. Fort Mill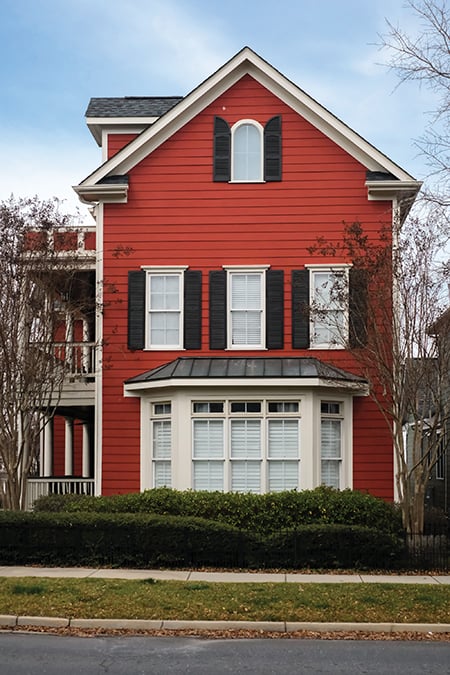 FORT MILL ENCOMPASSES less than 20 square miles and is home to 13,662 residents, but it's growing. The township experienced a population spike helped by the construction of Baxter Village in 1998. The planned development has gone from a cow pasture and peach orchard to a community with shops, restaurants, and services ranging from insurance companies and urgent care clinics to a spa, all within walking distance of 1,600 colorful residences. A 16-mile commute to uptown, South Carolina taxes, and good schools (there is even an elementary school in Baxter Village) have convinced families that South Carolina isn't so bad after all. —J.H.
Good to Know
Although Baxter Village residents have Fort Mill addresses, the community is not inside the city limits. The town boundary runs along S.C. Highway 160—on the other side of the street from the development.
Good to Eat
For a sweet treat, stop at Cupcrazed in Baxter Village and see why the bakery made two appearances on the Food Network show Cupcake Wars! The daily flavors are posted every morning at 10 a.m. 936 Market St., 803-396-7372
Good to Go
Blue Rose Pottery sells an amazing assortment of imported Polish pottery. The shop is a cacophony of color with designs ranging from traditional to modern. 1683 Katy Ln., 866-831-8066
Click here to head back to our main map.
Click >> to read about Tega Cay/western York County, our No. 9 suburb