8 New Tenants, Community Space Confirmed for Camp North End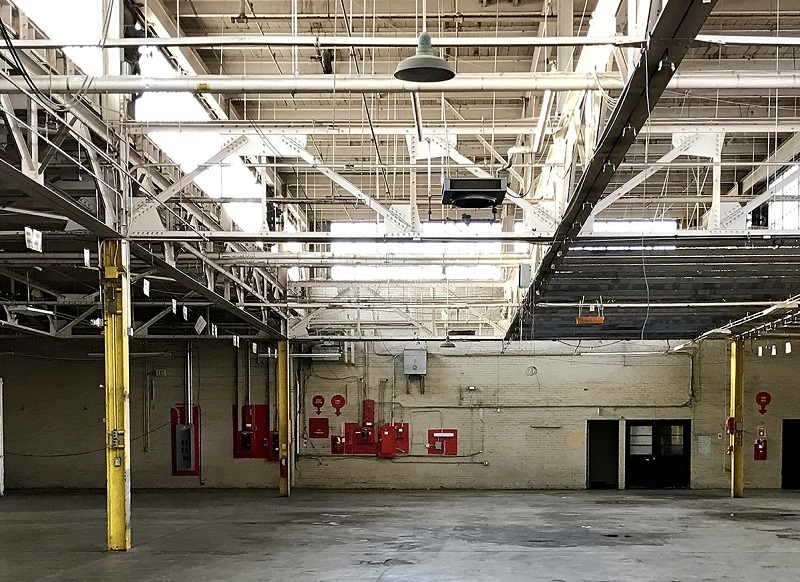 ATCO, the group behind Camp North End, has announced a community space and eight new tenants. "The Boileryard," named for the boiler room and water tower that served the Model T factory once inhabiting Camp North End, has a closed event space, outside terrace, and a courtyard building that hosts the new tenants.
The tenants are
* Hex Coffee, which will have a roasting facility at the site. Hex recently nabbed a 2017 Best of the Best Award.
* Black Market, a gallery and studio space for artists including Dammit Wesley, Will Jenkins, and others
* DUPP&SWAT, the second location for the creative studio of Dion and Davita Galloway
* Silver Eye Studios, a collective of artists, designers, and technicians, which includes muralists Matt Hooker and Matt Moore
* Solid, LLC, "a civic creative agency" with a studio and workshop
* Wily, a design-thinking consultancy
* Alchemy: The Workshop, a boutique hair salon from stylist Kyle Gates that moves from South End to Camp North End
* Prism Supply, manufacturing parts for vintage motorcycles
An open house for the Boileryard arrives Friday, July 28, from 5 p.m.-9 p.m.
In April, we broke the news that Goodyear Arts was among the first to be confirmed for the space. And in a recent episode of the #discussCLT Podcast, we took a deep dive into what organizers are trying to accomplish at Camp North End.