8 Vendors at VTGCLT Summer Market Selling Furniture and Plants
Vintage Charlotte Summer Market is on May 12, 2018, at Camp North End.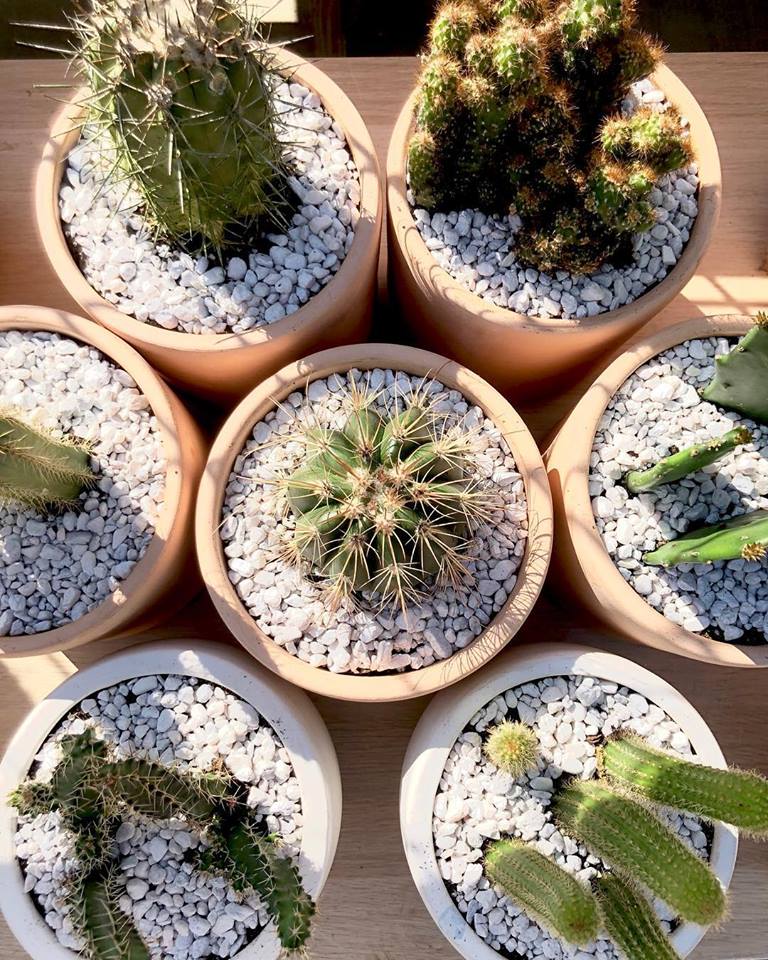 And just like that, it's summer market season.
Vintage Charlotte returns again this year with its gradually-growing Summer Market, this time with the shopping event boasting more than 80 regional and local vendors. Expect to browse beautiful handmade goods and unique vintage finds at the market's seventh installment; it will be located in the historic former Ford Model T factory at Camp North End (1824 Statesville Ave). The VTGCLT Summer Market is happening this weekend, on May 12, and food and drink suppliers such as HEX Coffee, Birdsong Brewing, Bleu Barn Bistro, The Dumpling Lady, and King of Pops will all be onsite. Find the food trucks in the boileryard under the water tower. And, of course, no event in the modern age would be complete without a place to snap an Instagram picture—keep an eye out for the installation by Studio Cultivate for your photo ops.
Though there will be a large variety of items for the sale at the event, we are highlighting those that will be selling furniture, large decor pieces, and plants. Time and again, designers tell Charlotte Home + Garden that some of their best furniture finds are either second-hand or spotted at markets such as this one. For those unique pieces and plants your home has been missing, look for these vendors at the market. Parking is free, but general admission from 11 a.m. to 5 p.m. is $2. Early bird entry at 10 a.m. will cost you $7.
Home & Garden Vendors at the VTGCLT Summer Market
Carolina WDWRX: This Charlotte-based business custom-designs and hand-makes wooden home products that range from lamps to cutting boards to tables—peek the website to get a feel for their minimalist, industrial style.
Chartreuse MCM: Mid-century modern lovers will enjoy the vintage art, decor, furniture, and vinyl records collected and curated by this Charlotte-area business with Sleepy Poet locations in South End and Gastonia. Home goods include eclectic plates, bowls, mugs, lamps, and more.
Dressing Rooms Interiors Studio: Perhaps you recall DRIS Owner Ariene Bethea from the timeless tips she shared with us about properly furnishing your guest room. The Charlotte-based decorating expert specializes in finding stylish vintage items and furnishings. From bold furniture to worldly art and accessories, this shop regularly sells its goods at Slate furniture and online.
Koko Green Design: Offering a variety of Kokedamas—Japanese plants growing out of a ball of moss—the Raleigh plant business will have many unique options to satisfy green-thumbed shoppers.
Marquee Market: It's exactly what it sounds like: Marquee Market sells marquee signs that light up. The signs are great for wedding decor, industrial-rustic kitchens, and commercial spaces needing pizazz.
Reinvented Charlotte: For vintage and refinished furnishings and decor, Reinvented Charlotte has it covered—literally. The store's offerings include reupholstered chairs, reimagined beds, and other pieces such as dressers and side tables.
The Cactus Club: This cute bus carries cacti and other interesting pre-potted plants such as popular fiddle leaf figs and rarer succulent varieties.
Tierra Sol Studio: Durham-based Tierra Sol sells small succulents in handmade ceramic pots with hand-mixed soil "for plant killers who are plant lovers."