9 Must-Try Pasta Dishes in Charlotte
From classic local spots to newcomers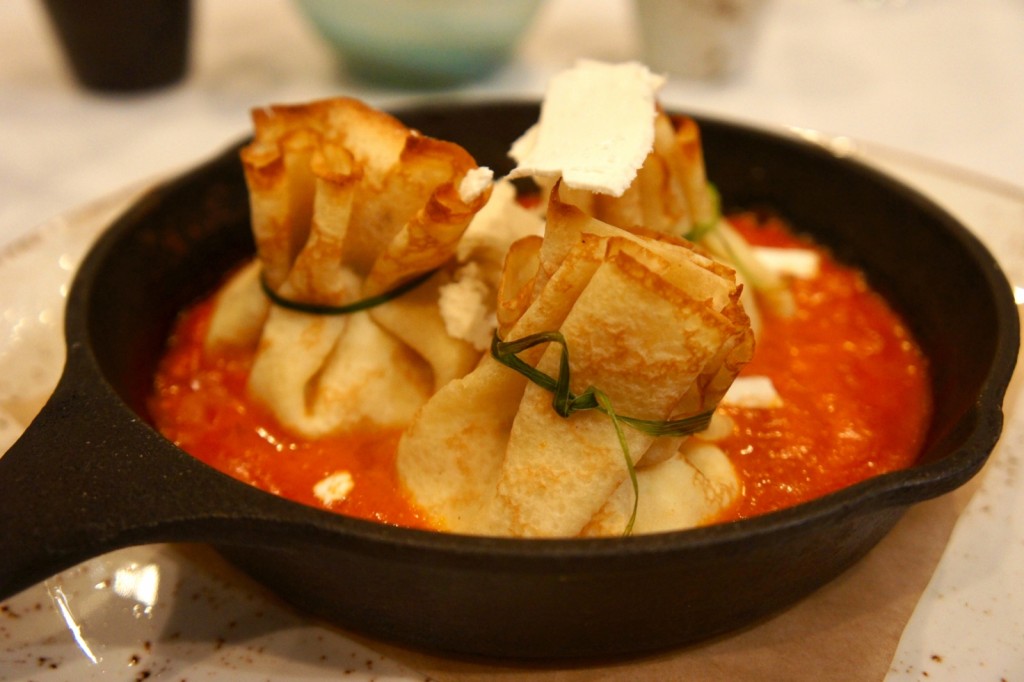 Forchetta
230 N. College St.
704-602-2750
Chef Luca Annunziata serves lasagna just like his mom made it and carbonara as it's served in Rome. If it's available, order the Fagottini (top of page), stuffed crepe "purses" with Maine lobster and mascarpone, vodka sauce, and Parmesan cheese.
Little Mama's Italian
4521 Sharon Rd.
980-209-0323
Think of this eatery as the prequel to Mama Ricotta's, with family recipes and scratch-made pastas and mozzarella. Its Penne alla Vodka, "sautéed pancetta in a pepper vodka, spicy tomato cream sauce," is a favorite for a reason.
Flour Shop
530 Brandywine Rd.
980-299-3754
Watch your pasta get prepared in the open kitchen. Chef Trey Wilson's Rigatoni with Veal Bolognese, when available, shows why Charlotte flocks to the spot's fresh-made pasta.
Aqua e Vino
4219 Providence Rd.
704-364-4445.
This restaurant has an intimate dining room and serves pasta with textbook precision. Their Gnocchi comes with russet potatoes, a cherry tomato sauce, and Siano's Stracciatella, made from the milk of an Italian water buffalo.
The Goodyear House
3032 N. Davidson St.
704-910-0132
Grab a table in the botanist room or the open patio on a warm night and treat yourself Chef Chris Coleman's savory Fat City Noodles: "torn pasta, kimchee and Krenz beef bolognese, and parmigiana-reggiano."
Alexander Michael's
401 W. 9th St.
704-332-6789
Alongside the decadent French Cut Baked Chicken and London Broil Sandwich, there's this menu mainstay: What It Is (blackened chicken breast over rotini in Cajun cream sauce).
The Stanley
1961 E. 7th St.
980-299-2741
Chef Paul Verica's anticipated new Italian spot, Orto, is guaranteed to have another entry on this list when it opens. For fans of the flat and thick pasta variety, The Stanley has one of the city's best variations: The Fettuccine comes packed with braised short ribs, carrots, mushrooms, kale, and cheese.
Fine & Fettle
4905 Barclay Downs Dr.
704-552-1715
With Parmesan, basil, breadcrumbs, and edible flowers, Chef Daniel Wheeler's Bucatini Bolognese is an elegant entrée on a menu that's heavy on small plates. The farm-to-table restaurant is located inside the Canopy by Hilton SouthPark.
Oggi Ristorante Italiano
16646 Hawfield Way Dr.
704-716-9400
When it's available, the Frutti Di Mare is a show-stopper, and comes with a slew of deep-sea friends: squid ink linguini, with S.C. clams, PEI mussels, shrimp, and calamari. The Crab Ravioli is also a go-to among the restaurant's seafood-laden pastas.