A 96-Year-Old Charlottean Dominated a Vegas Dance Competition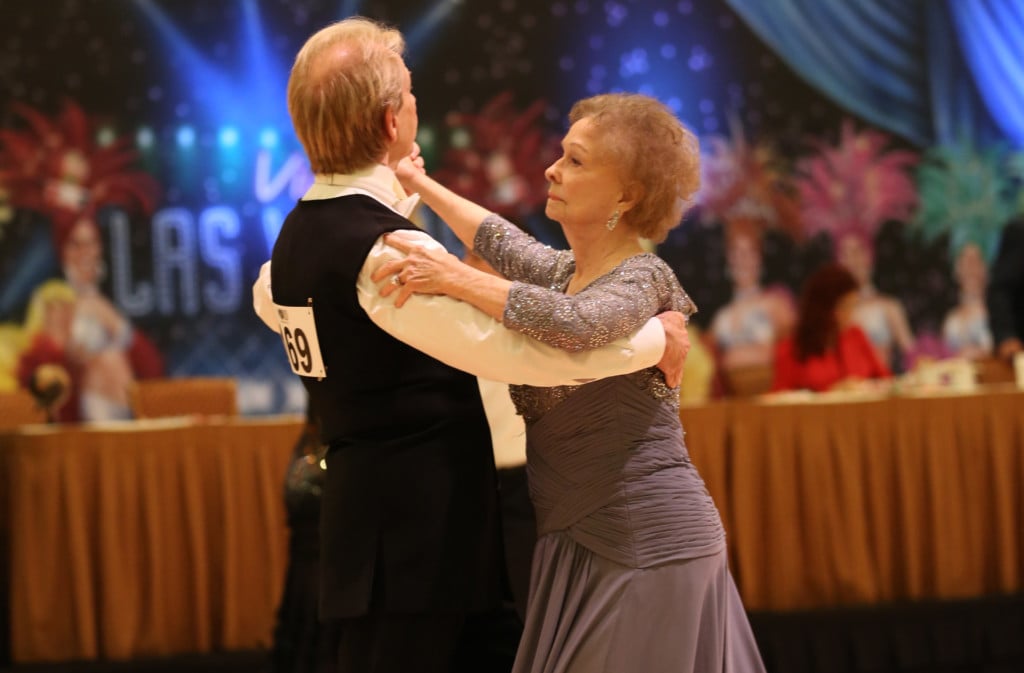 AT THE VIVA LAS VEGAS ballroom dance competition at Caesar's Palace in Las Vegas last weekend, one Charlottean dominated the floor: 96-year-old Juanita Moss. Moss had 30 competitive dances and received 30 first-place awards for her efforts. Decked out in a custom-designed ball gown, she hit the floor with cha chas, rumbas, foxtrots, and other dances.
Moss competed in the 65 and up and 80 and up categories. Dances were split between "closed" and "open," with the former being restricted to just one dance and the latter allowing choreography to be changed at random.
Moss is a long-time Charlottean. She and her husband, Harry, started Moss Supply Company in 1954. Upon retiring, she took up ballroom dancing as a hobby. She trains twice a week at Queen City Ballroom in Charlotte for two hours at time with instructor John Glandon. She plans on continuing her reign when she competes at the North Carolina Classic Dance Competition at the Westin Hotel in uptown.
Queen City Ballroom has operated in Charlotte for more than 25 years. The spot offers both single and group classes, and you can see a full rundown of the classes and styles they offer here.