A Beautiful Life: Jesse Campbell
Remembering the greenhouse owner who fostered more than flowers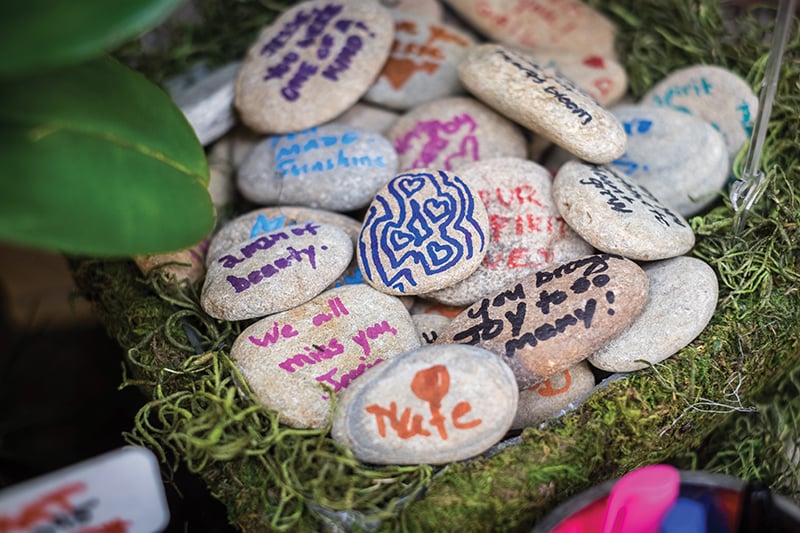 ONCE OR TWICE a month, Lee Ellen Lawn brought her three children to Campbell's Greenhouses and Nursery in Dilworth. The abundant plants reminded her of a nature museum, and for the kids, the visits were a treat. Jesse Campbell, the nursery's owner, would give the children peppermints, offering her two boys Venus Flytraps and her daughter a small orchid.
Lawn never had to remind her children to look Campbell in the eye; even when they were young, they met his gaze. "I think children just intuitively know when someone is kind, so they would always talk to Jesse like a peer," Lawn says. The children referred to the greenhouse as "Jesse's."
When the beloved greenhouse owner was shot and killed in his Lake Wylie home in early January, Lawn was among many longtime customers who were shocked. No one could understand why someone would kill a man who spread goodwill as freely as Campbell did. "You think, 'Who would want to do this to the kindest man you know?' " Lawn says.
Police have arrested a suspect in the case—a former, short-term employee of the greenhouse—but at press time had released few details of their investigation. Meanwhile, Campbell's friends are mourning a man whose influence reached far beyond his store.
"You can walk into any of my friends' homes in this community," Lawn says, "and the majority of them have bought or been given plants from Campbell's Greenhouses."
Pender Hollmeyer, Lawn's neighbor in Myers Park and an 11-year customer of Campbell's, says Campbell knew each of her children by name and always asked about her family. "My mother, who doesn't live here, was undergoing a lung transplant, and Jesse didn't let me in the door without asking for a full update," she says.
Bill Anderson saw a different side of Campbell, dating back to 1977, when the two began teaching together at Myers Park High School. Anderson taught special education, and Campbell taught biology, but the two bonded through their shared mentor, Marian Yates, who was then a biology teacher.
"Jesse was very bright," Anderson says. "He was the teacher that knew the Latin names for every plant, tree… His classroom was like a nursery: plants growing everywhere."
Campbell was tough as a teacher, Anderson says, but he had a kind, compassionate character and "tremendous work ethic." The two men kept in touch over the years, long after they left teaching. Anderson's wife, Herminia, even worked at the greenhouse for a few years. "He was a friend forever," Anderson says.
He was also a fighter.
In the mid-2000s, Campbell battled cancer and survived. He then suffered two heart attacks, in late 2012 and early 2013. In May 2015, he underwent open-heart surgery, and soon after that he was back at his post at the nursery. He was shot and killed less than a year later.
"You find yourself thinking of Jesse now more than ever before," Lawn says. "Every day you say, 'I'm going to be kind to others like he was to me.' "