A Brief History of Autobell, Now Turning 50 Years Old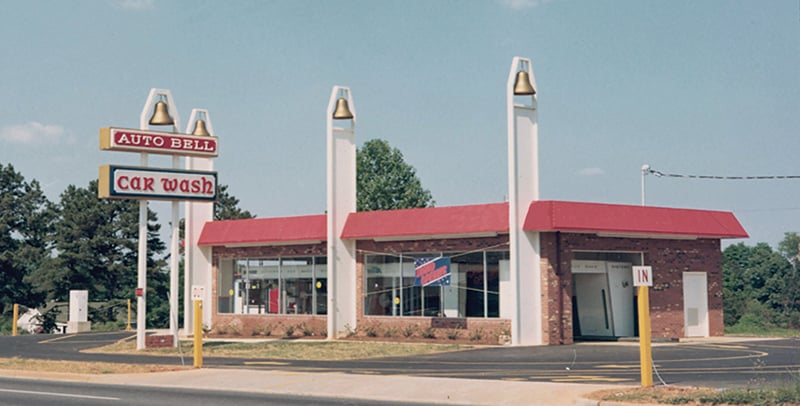 THE COST OF A CAR WASH AT AUTOBELL IN 1969? A buck twenty-five. It's been 50 years since Charles "Charlie" Howard opened Autobell's first location on South Boulevard near Woodlawn Road, and the price of a full-service cleaning—now $17—has risen with sticker prices. But more than 60 million vehicles have rolled through, from GTOs and VW vans in the '70s to Teslas and Smart cars today.
Of 83 Autobells in five southeast states, 11 lie within Charlotte's I-485 loop—where Cook Out, one of the South's favorite late-night gluts, has only eight locations. One of Charlie's first hires in '69 was his son, Chuck, who took over as CEO after Charlie died in 1986. Despite Autobell's rise to its current ranking as the country's fourth-largest car wash chain, Autobell remains an anomaly in the industry: a family business.