A Chat with Kiefer Sutherland (About Music, Not Jack Bauer)
Actor/musician plays the Visulite this week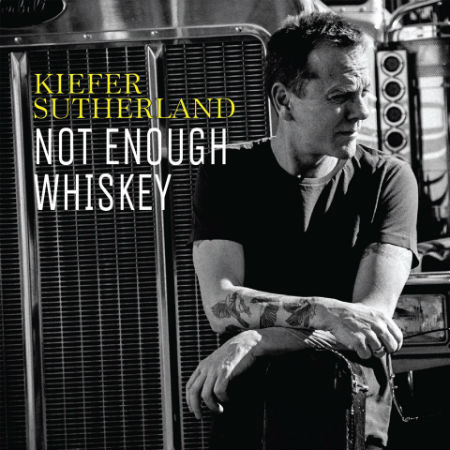 YOU HAVE to understand why his public relations folks didn't want questions about 24's Jack Bauer, The Lost Boys, or even the Stinking Springs Shootout in Young Guns II. This would take away from the focus of the conference call: Kiefer Sutherland's new album of Americana tunes and his upcoming national tour. Surely, they were right. If not warned, I—and the handful of other journalists—would naturally lean on his lifetime spent in Hollywood.
But as I talked to Sutherland ahead of his performance at the Visulite on Wednesday night (May 4), it was hard not to laugh at the predicament: He's known across the world for one thing, and I'm not supposed to ask him about that one thing. He's a guy whose first album of music isn't out yet, but the "Filmography" section of his Wikipedia page links to an entirely separate Wikipedia page.
Even Sutherland is surprised to find himself in this new career. He's had a lifelong fascination with music, but he didn't consider releasing any his songs himself until one night a couple of years back, when friend (and singer-songwriter/record producer) Jude Cole suggested it to him. "I laughed at him first," Sutherland says. "And I said, 'That will never happen.' But after we had a few more drinks that night, it seemed like a better idea."
Cole produced Sutherland's first record, Down in a Hole, due out this summer. "Not Enough Whiskey" is the first single, and it seems to fall in line with how the album came to fruition. "These lyrics come directly from my life," Sutherland says. "They are really personal. This album is the closest thing I've ever had to a journal."
Sutherland's tunes have an Americana, if not outlaw country, lean to them. These were genres he fell in love with during his days touring with a rodeo in the 1990s. He cites artists such as Johnny Cash and Kris Kristofferson as influences. The latter's talent for narrative, specifically, looms over Sutherland's pen. "I always loved how his songs are in first person," Sutherland says. "These were stories. And that's why I fell in love with acting. It was the stories."
Sutherland understands why so many of his interviews come back to his storied, illustrious career as an actor. His hopes are that the music transcends any preconceived notions when he strikes the first chord at the Visulite on Wednesday.
"It's a big thing to ask any audience to come experience 12 songs they've never heard before," Sutherland says. "I completely understand that. Hopefully, when they listen, they'll see that my life experience and theirs aren't that different, really."
More details and tickets for Sutherland's show here.
Author's note: I will say this for Sutherland: He was gracious and patient throughout the call, even when some questions did veer into his Hollywood life. It wasn't like that one time Billy Bob Thornton was asked about acting while promoting his band's tour.