A Christmas-Themed Pop-up Bar is Coming (Close) to Town
Love Christmas? Love cocktails? Take a short day trip from Charlotte to celebrate the two at this popular pop-up bar coming soon.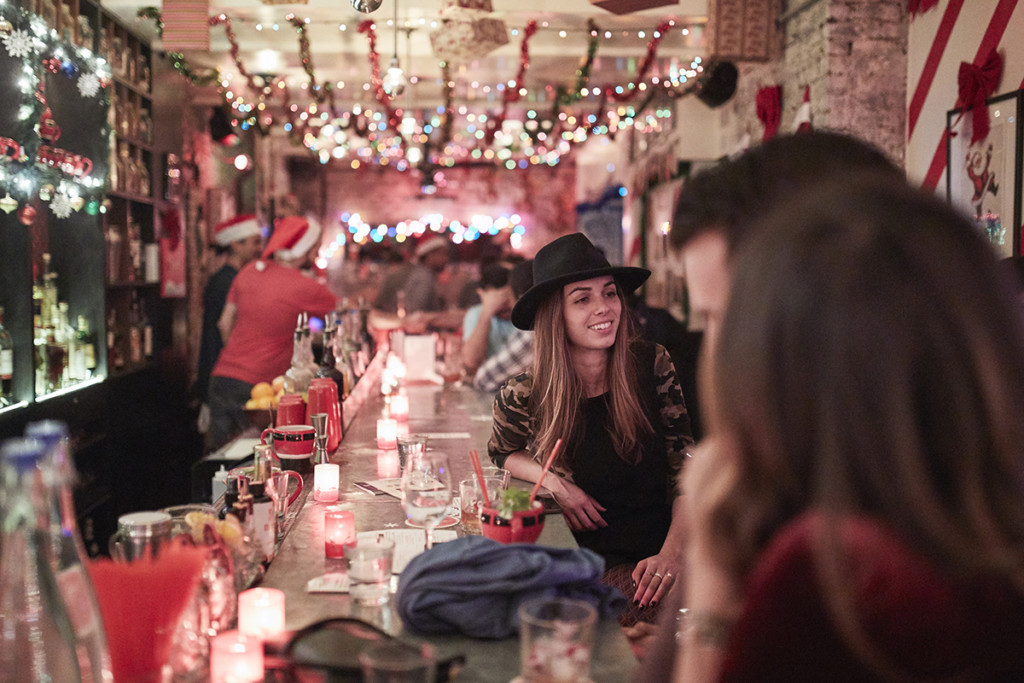 Get in the ho-ho-holiday spirit this season by taking a festive day trip to nearby Morganton, just over an hour from Charlotte.
In this quaint town, a popular NYC-born holiday pop-up bar called Miracle will set up at Homer's Soda Shop on Union Street. From November 23 all the way through Monday, December 31, Homer's will be a holiday wonderland serving seasonally-spirited drinks such as the "Snowball Old Fashioned" and "Run Run Rudolph." Decked out in festive decor from floor to ceiling, this cocktail bar promises to be full of fun and good spirits.
Find the pop-up, officially titled, "Miracle on Union Street," at 113 East Union Street this holiday season. Maybe you can visit Fonta Flora Brewery while you're in town.
The Morganton Miracle pop-up joins others around the country. All locations will be selling holiday mugs with 10 percent of mug sales going to Action Against Hunger.