A Clarification on HB2 and N.C. Courts
The wrongful termination lawsuits the new law does and doesn't prohibit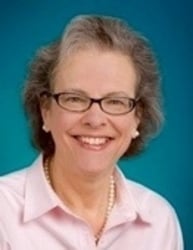 Friday morning, Robin Shea, a Winston-Salem-based attorney for the Atlanta-based workplace law firm Constangy, Brooks, Smith & Prophete, published a post on the firm's blog titled, "Ignore the hype: Here's what employers need to know about North Carolina's HB 2." In it, Shea initially characterized this post I published Monday as "misleading" and "inaccurate."
We spoke in the afternoon, and she's since walked back the "inaccurate" part—of her seven points, six are either irrelevant to what I wrote or disputed among employment lawyers, depending largely on whether they usually represent plaintiffs or defendants (Shea works on the defense side of things). I'm not going to bore you by navigating the finer points of workplace and municipal law—I spent most of Friday doing that and, believe me, nearly slipped into a coma—but there is one thing I need to correct.
In Monday's post, I wrote this:
North Carolina, as an "employment-at-will" state—basically, private employers can fire anyone for any reason—has always occupied the business-friendly end of the employee rights spectrum. But since the mid-1980s, there's been an exception in common law practice: claims in state court based on wrongful discharge in violation of public policy. Employers can't fire you, for instance, for refusing to break the law for them. (The principle stems from an N.C. Court of Appeals ruling in 1985, from a case in which a nurse testified truthfully in a wrongful-death suit against Duke University Medical Center and was later fired.) Now, under HB2, even that exception is gone.
Not exactly. As Shea notes in her post, HB2 abolishes only wrongful termination claims in North Carolina courts that are based on protected classes named in the state Equal Employment Practices Act of 1977: race, religion, color, national origin, age, sex or handicap. Employees can still successfully sue in state court if employers fire them for refusing to commit perjury or otherwise break the law; for filing worker's compensation claims; for complaining about their wages; or on other legal grounds not covered by EEPA. I should have made that clear.
Also, "employment at will" obviously means private employers can fire anyone for any legal reason, not including the circumstances listed above or in Title VII of the Civil Rights Act of 1964, which prohibits employment discrimination based on race, color, religion, sex and national origin.
During our discussion, Shea said something else as an aside that I thought was … interesting. She said she and her colleagues were as surprised as anyone that HB2 eliminates the ability of someone wrongfully fired to sue in state court under EEPA. Shea herself published a blog post the day after HB2 passed that refers to the provision as "a bomb for wrongful discharge plaintiffs"—and she makes a living defending companies against wrongful discharge plaintiffs. The provision came out of the blue, and Shea, like every attorney I've spoken with, is extremely curious about how and why it made its way into the law.