A Closer Walk With ALEC
A new report details ALEC's influence in legislatures across the land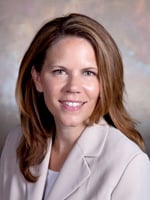 If you glanced at the N&O's Under the Dome blog recently, you may have seen an item whose headline low-balls the effect the American Legislative Exchange Council (ALEC) has had on the radical changes to N.C. law this year: "Few ALEC bills passed NC legislature, watch dog (sic) group finds."
I guess it all depends on how you slice "few." The group — the Madison, Wisc.-based Center for Media and Democracy, which has been doing admirable work on ALEC for the last few years — looked at five big areas ALEC has sought to influence in states throughout the country through model legislation: voter ID and Stand Your Ground legislation; wages and worker rights; public education; the environment; and citizen access to civil courts. (Here's the full report, "ALEC at 40: Turning Back the Clock on Prosperity and Progress.")
Of the five areas, the NCGA passed sweeping, radical legislation on three, as the N&O's Rob Christensen notes:
The "ALEC bills" that passed in Raleigh included a bill requiring voters to produce a photo ID, a measure providing vouchers to poor children to attend private schools and a tort reform bill that that would make it difficult to bring law suits against the food industry in claims growing out of weight gains or to pass regulations regarding soft drink size.
A number of ALEC-backed bills were considered but did not pass.
They included a measure a measure that would have phased out the state's renewable energies policy, and a proposal aimed at preventing activists or the news media from posing as employees to enter meat-slaughtering facilities to record the activities.
Those can always resurface in a later session. The GOP supermajority in the legislature has time to play with. Even if some of what the NCGA passed this year didn't come directly from ALEC, almost all of it is ideologically in line with the organization's goal to create a fully privatized, corporate state with minimal public investment in, well, anything.
Speaking of ALEC, the organization just wrapped up its 40th annual meeting in Chicago, this one greeted by a populace more informed about ALEC's influence and intent than in years past. For one view of the proceedings, check out this, from state Rep. Chris Taylor of Wisconsin, who states an undeniable, often-overlooked and chilling fact:
"There is no comparable infrastructure on the left."