A CMS Teacher's 'Moral' Cause At Moral Monday
How, Eric Whiteside asks, can education improve with low-paid teachers?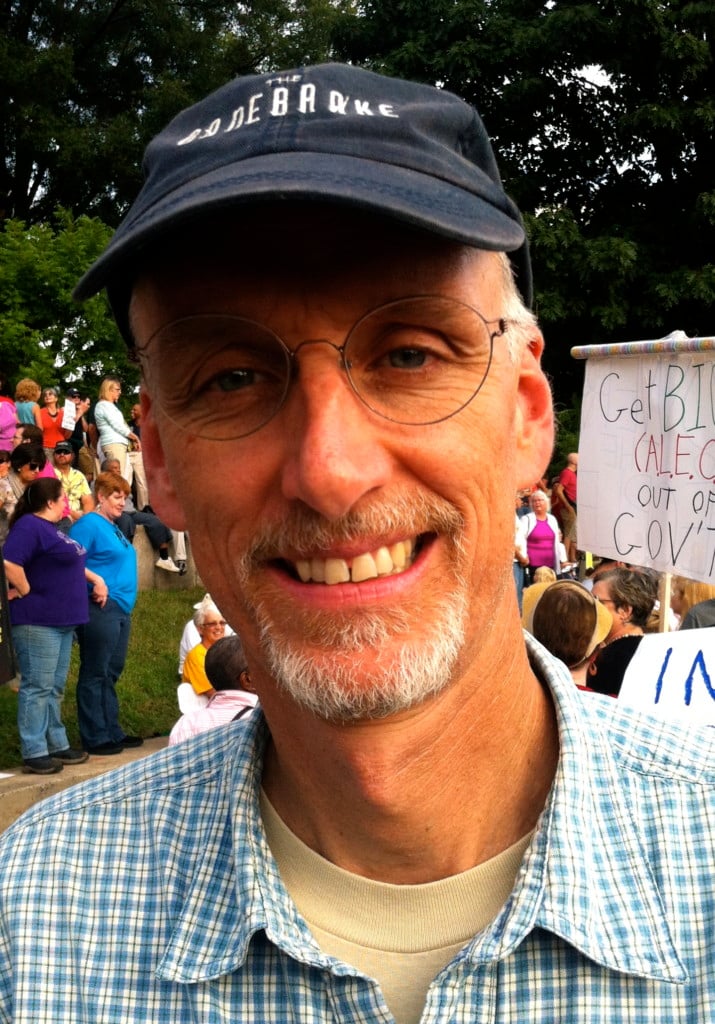 Public schoolteachers were all over the Moral Monday protest in Marshall Park. Most of the signs they carried bore slogans, some clever, some outraged over a state government that seems bent on starving public schools.
Eric Whiteside was the only one with a sign that showed his résumé.
His point was that teachers are professionals like anyone else. You're a mechanic, you add specialized skills to your CV, you can bargain for a higher wage. You're a 24-year-old political aide, you can land a sweet state job with a nice, fat paycheck.
You're a public schoolteacher in North Carolina? Suck it up.
"When you're treated as a professional, as a scholar," Whiteside said over the chanting and singing from the stage nearby, "you go back into the classroom and you want to teach those kids about the value of scholarship — that there's a reward to it beyond just practical application." (See video for Whiteside's fuller explanation of why he felt compelled to attend the protest.)
Whiteside is a year shy of 50. He's been teaching English for 18 years, 16 of them in Charlotte-Mecklenburg Schools. This is his first year at Myers Park High, where he teaches 10th-grade English. He's one of those teachers who thought he'd do it for a couple of years until he figured out what he wanted to do, then realized that was what he wanted to do.
He spent 13 years at Northwest School of the Arts, where "the diversity, curiosity and enthusiasm of the students I found helped me understand that teaching is not just a job you do where you get summers off."
Whiteside's voice started to rise. He gesticulated. He was in teacher mode. "This is a job that has meaning — and, as I've come to realize, moral meaning … What teachers do in the classroom is a moral action. You're contributing to the moral fabric of a larger society" by passing on knowledge.
Makes sense to me.