A Feast for The Eyes at Lark & Key Gallery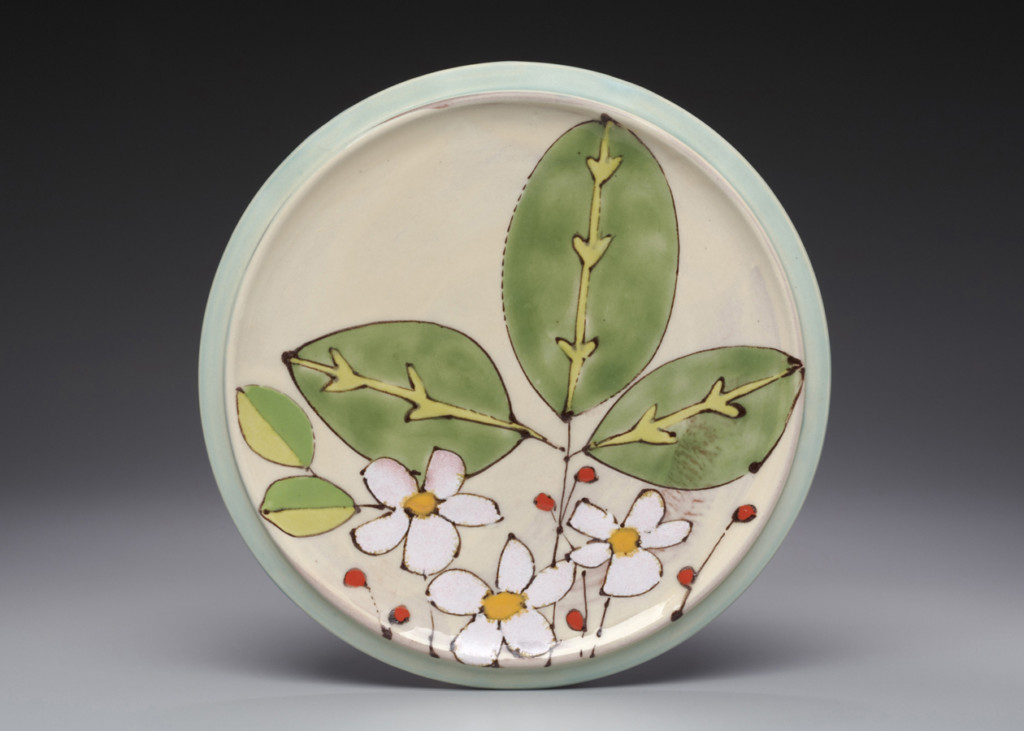 Good manners and art merge when SouthEnd's Lark & Key Gallery opens Table Manners: Functional Pottery For Your Table, A Visual Feast For Your Eyes. ARTfeast (a celebration of art and food) and the show's opening reception are Oct 7 from 6 – 9 p.m.
The second annual Table Manners exhibit showcases a diverse collection of functional pottery, including Ursula Hargens' plate, pictured here.The exhibit makes the point that homemade meals are enhanced by handmade dinnerware.
In addition to functional items for the table, two-dimensional artwork that focuses on the theme of food and table will be on view. Gallery co-owner and local art superstar Duy Huynh will be among artists represented.
A portion of sales from the Table Manners exhibit benefits Friendship Trays, a local nonprofit delivering meals to elderly, disabled, and convalescing people.
ARTfeast features a pottery demonstration and discussion with Paula Smith, CPCC ceramics instructor and a participant in the Table Manners show as well as jewelry by gallery co-owner Sandy Snead. You might call this food for the soul. Learn more.