A Hero's Journey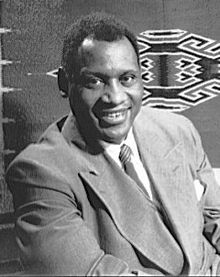 On Q Productions' founder, Quentin "Q" Talley, tackles a one-man play about Paul Robeson, actor, singer, athlete, and civil rights activist whose outspoken views drew the ire of McCarthy era anti-Communists.
Now beginning its third season, On Q Productions' stated mission is to "produce classic, contemporary, and original works that reflect the minority experience, especially that of the African American."
"Q" is a slam poet who has performed in competitions across the country. Like Robeson, "Q" has a powerful voice and his own loyal following. Robeson remains a hero; "Q" deserves a hero's welcome back to the Charlotte stage for season three. Opening night is Aug 26 at Duke Energy Theater. Details here.