A Holiday Sampler
The Senate race, hell for the homeless, and a perceived snub to the LGBT community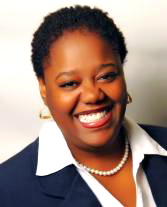 As we approach the anniversary of the birth of Christ, whom, thanks to Megyn Kelly, we now know was a white guy, just like Santa Claus …
This is a crying disgrace (from Mark Price at the Observer):
Homelessness among families in Charlotte rose 10 percent last year, marking the fourth year in a row the city saw a double-digit increase in the category, according to a report issued Wednesday by the U.S. Conference of Mayors.
That's more than twice the 4 percent average reported in other cities participating in the same national survey …
"I'm adamant that 10 percent is the tip of the iceberg. … I'd say it's three times that," said Darren Ash, a housing and employment specialist for Charlotte Family Housing.
"If you go down Independence Boulevard or up North Tryon, those extended stay hotels are pseudo-shelters — filled with people who are just hanging on by a thread."
Local homeless advocates dispute the report's prediction of only a modest increase in family homelessness in 2014.
Factors include a state decision to overhaul unemployment benefits, which disqualified North Carolina from getting federal dollars intended for those unemployed longer than 26 weeks, advocates say.
Food stamp benefits have also been cut. And there is also growing evidence that employers are dodging mandates of the Affordable Care Act by reducing their full-time employees, local advocates say.
"They will not give any employee more than 29 hours a week … and these moms were often surviving only because they were working 50 or more hours a week," Ash said.
Remember that North Carolina is the only state that slammed the door on long-term federal unemployment benefits by cutting state benefits. That could change, but it would require a U.S. Senate vote that won't happen until January at the earliest.
Politico takes a peek at next year's U.S. Senate race, giving the standard overview. Now that Republican primary opponents are lining up and making noise, it seems primary favorite and N.C. House Speaker Thom Tillis is stepping up his own rhetoric.
Criticism of the General Assembly is just so much "whining coming from losers," Tillis says, and the GOP's 2013 march to the sea represents a "reform agenda unlike any in the United States." It's all in the branding.
Tillis' poll numbers are dropping, but that's not significant. People are just now starting to hear about the other candidates, and his poll numbers really had nowhere to go but down. Who needs poll numbers when you've got the cash?
Charlotte City Council committee assignments, which the mayor makes, are an insider-baseball proposition most of the time. But they're crucial to policy and council dynamics. The chair of the council's Economic Development Committee, for example, wields an extraordinary amount of influence.
This term, that council member is Michael Barnes, who also holds another plum post: mayor pro tem, a position formerly held by Patrick Cannon, the late Susan Burgess, and one Pat McCrory. It was Barnes who shot a terse email to fellow council member LaWana Mayfield last month, suggesting she tone it down on reminding everyone that the mayor pro tem needn't automatically be the council's top vote-getter in the last election.
Well, Mayfield ended up the only council member without a committee chairmanship, and the Charlotte LGBT pub qnotes floats an intriguing theory: that Cannon's backhand to Mayfield might signal a frosting over of the council's relationship with the city's gay community after four years of comity with Anthony Foxx.
Editor Matt Comer concedes that the spat over the mayor pro tem thing probably had more to do with it. But you can't blame the LGBT community for noticing the exclusion.