A Horse, Of Course
"Apassionata" Tickets on Sale Beginning Feb 24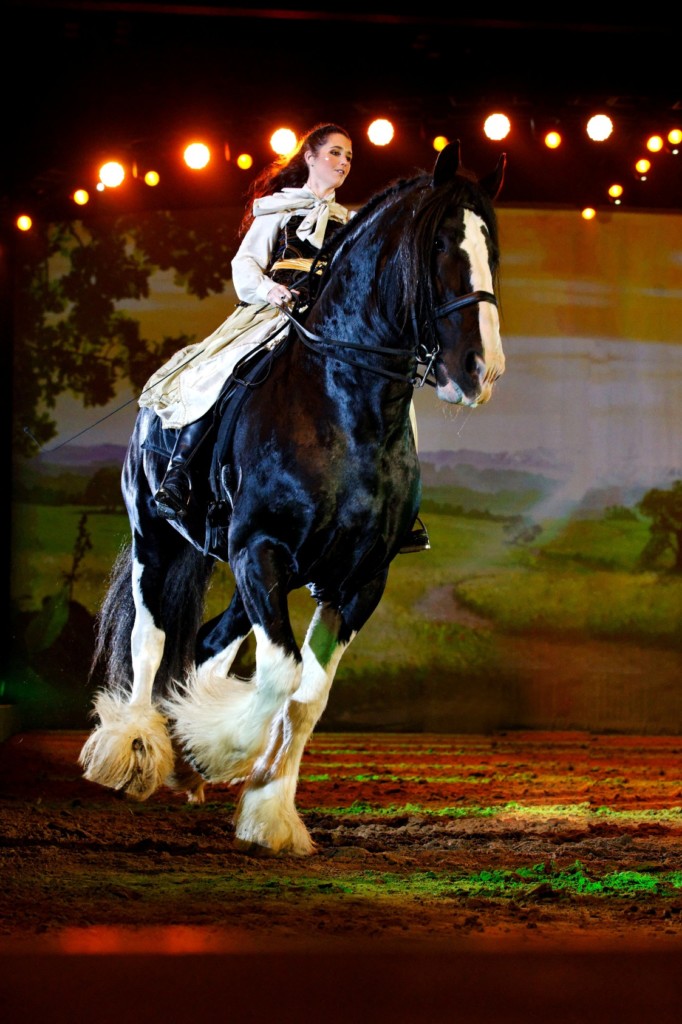 Humans have long been fascinated with the natural elegance, nobility, speed, and grace of horses. Last year, when the equine extravaganza Cavalia came to town, the big top was full night after night. I imagine it'll be the same story with the new horse show-meets-theatrical event. But, Cavalia was in Charlotte for about three weeks. Apassionata will be at Bojangle's Coliseum from May 4-6 for four shows only.
And tickets, ranging from $25 to $150, go on sale Feb 24. Click here.
Now in its ninth year, Apassionata has been seen by more than 5 million fans in more than forty cities across Europe. This spring, the horses and their humans take on North America in an eighteen-month tour. Charlotte will be its second stop.
The producers have brought together an award-winning, critically acclaimed, Broadway creative team for the North American debut tour. Producer Tanya Grubich has worked with the show's creator, Peter Massine, for nearly thirty years.
She said every rider in the show owns the horse he or she will be riding. She refers to them as "riders" and not as "performers." Many of them have been "horse people" for generations. In some cases, parents and their children are among the riders in the show. The horses have a very special connection with their riders because they've literally grown up with them.
Each horse has its own specialty. Spectators can expect high dressage, jumping — including over fire — and a segment called "Liberty," because the horses are riderless. And they're not being led, either. It's a thrill for the audience, especially those in the VIP tables surrounding the stage. Grubich warns, "The people sitting at those tables may literally get sand kicked up on them. That's how close the horses are."
Massine said, "This is a show about a very deep kind of joy, happiness, and contentment that our cast and audience experience with these animals." These animals refers to more than ten different breeds – from Shetland ponies to Friesians – that have been brought together for an event that celebrates the horse. Even a humble donkey is among the cast.
The care, feeding, and transportation of the equine cast of more than forty is a major logistical undertaking. The European horses need to be carefully introduced to their new North American environment, as well as be conditioned to new horses acquired here for the cast. The show plays arenas on Fridays, Saturdays, and Sundays, but from Monday through Thursday, the horses rest — and train.
Learn more at www.apassionata.com/usa