A Look at Bottle Cap's Rosemont Menu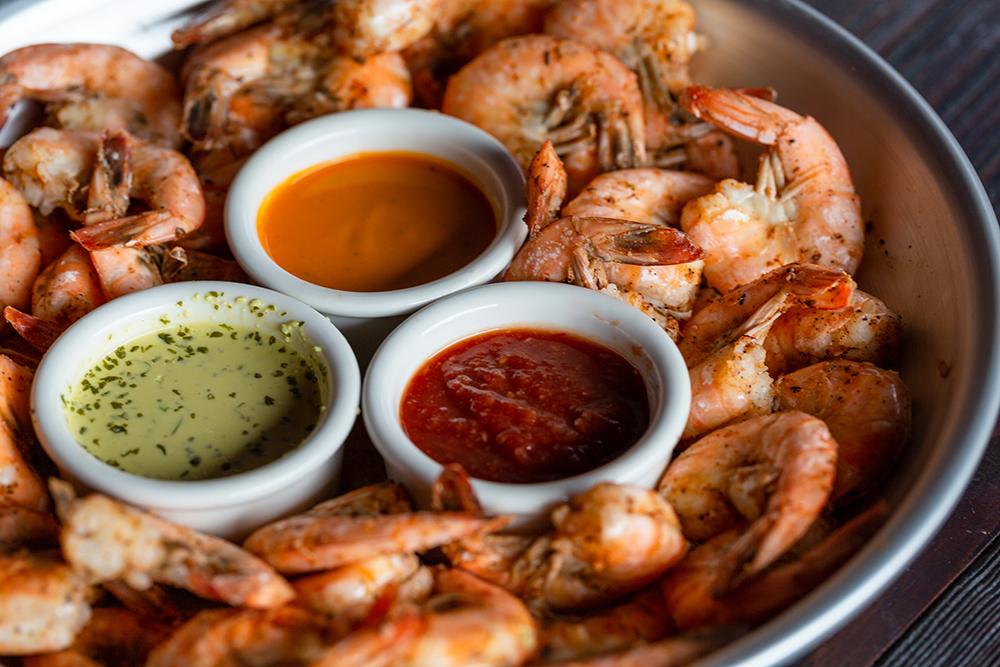 LAST MONTH, Bottle Cap Group announced it would be introducing a back-to-basics tavern concept in the former Wu's Cajun Sea Food spot. Now, we have our initial look at the menu at Rosemont, which is slated to open in June.
The restaurant's offerings follow the theme hinted on previously by Bottle Cap. Burgers and sandwiches dominate the entree list (with the Big Cheeseburger containing three patties). Sandwiches include a Philly cheesesteak, a fried chicken, and a blackened bologna. Also: The Peel & Eat Shrimp, with pepper butter and a housemade cocktail sauce, come in one- and two-pound formats.
The "Snacks" section of the menu has sheet pan nachos, cheese sticks, calamari, buffalo shrimp, fried pickles, wings, and more in tow. The sides list has a variety of fries, with skinny, waffle, seasoned, and sweet potato as options. Mac and cheese, cucumber salad, and pasta salad round out that list.
Milkshakes are a highlight under desserts, but those 21 and up should flip the menu around for the "XXX Milkshakes" section, which has the Shut Up It's My Birthday (vanilla ice cream, vanilla vodka, Licor 43, Rumchata, Funfetti icing, sprinkles, cupcake), an Irish Coffee shake, a Mudslide with Vanilla vodka, Creme De Cacao, Kahlua, and Baileys, and other options. Beer in bottles, cans, and drafts, wine, a fun mixed drink menu, and a Frozemont Slushy (Captain Morgan, Amaretto, and Cheerwine) are also available.