A New "Pulp Fiction"?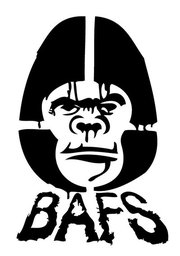 When it comes to movies, I generally listen to Roger Ebert. I recall Siskel and Ebert as the rock stars of film critics (if there can be such a thing) and, as a teen — always tuned into their show — even before I was old enough to see the R-rated movies they often reviewed.
Roger Ebert loves the next movie the Back Alley Film Series is screening. As always, the group is bringing to town a first-run film Charlotte would never otherwise get. And, they show it just once. This film and the one-time opportunity to see it are so exciting that we named it one of our Top Picks for November.
Bellflower will not be for everyone, just as Pulp Fiction was not for everyone. My parents, for instance. But, if you don't mind a heavy dose of violence, the new indie release may just leave you feeling like you've discovered The Next Big Thing. Ebert said, "[The film] possibly represents the debut of a one-of-a-kind filmmaker, a natural driven by wild energy, like Tarantino." Check out his review.
If you can stand the heat, seek out the film on the big screen on Nov 10. Find out more.