A Night Out In … Ballantyne
Our date night series continues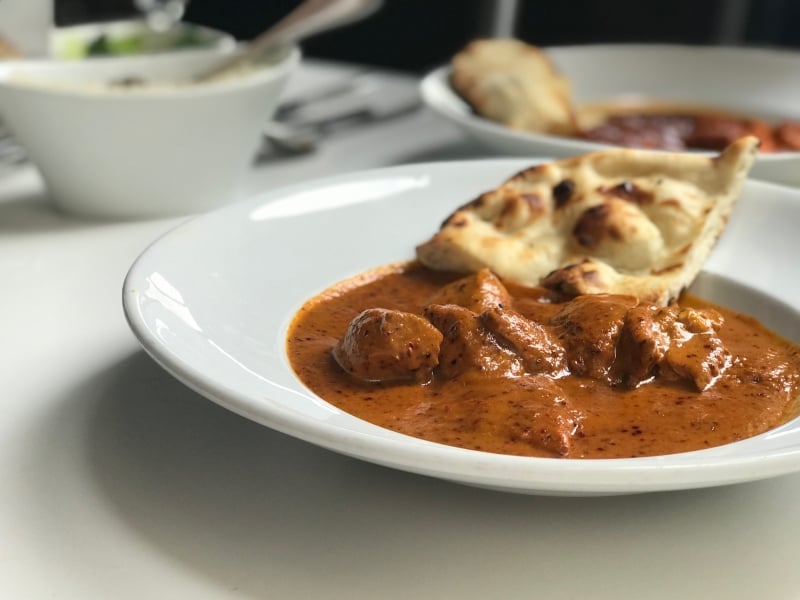 SPRAWLING, CAR-CENTRIC Ballantyne has long been known for strip malls, office buildings and conformity. A lot of that is still true, but the southern Charlotte enclave offers more than a few surprises for a date night out as well.
Dinner:
Much like its counterpart on the other side of the county, University City, Ballantyne offers a wide variety of worldly cuisines. Take your pick from Vietnamese, Lebanese, Spanish, Italian, Thai, Indian, Mexican and more. We recommend The Blue Taj for Indian and Miro for the variety of tapas and Spanish entrees. If you're looking for something more familiar, Ballantyne also offers a south Charlotte outpost of many favorites, including J.J.'s Red Hots, Cabo Fish Taco, Bad Daddy's, and Midwood Smokehouse.
Drinks/Dessert:
Sugar Donuts is a must if you're in this part of town. This sweet spot serves doughnuts, fritters, gelato and more. So that everyone can indulge, Sugar makes sure some of its desserts are gluten-free and vegan.
Entertainment:
The Ballantyne, a massive hotel, resort, and spa, has a regularly packed calendar of events from high tea to whiskey tastings. If you're looking for something a bit louder, Ballantyne Village is the closest you'll get to the EpiCentre of south Charlotte; it even has a Blackfinn location like the EpiCentre.
Unexpected Activity:
The city's only all-vegan Chinese restaurant is in a tiny storefront in an unremarkable strip mall (and happens to be neighbors with Sugar Donuts). Ma Ma Wok is nothing special inside, either, but it's always busy. And for good reason – the food is unlike anything else in Charlotte. Venture a bit out of your comfort zone, perhaps, with vegan fish in curry sauce and vegan duck.
Jared Misner is a writer for this magazine. His work has appeared in The Chronicle of Higher Education, Logo, and The Knot.