A Night Out In … Myers Park
The latest entry in our date night series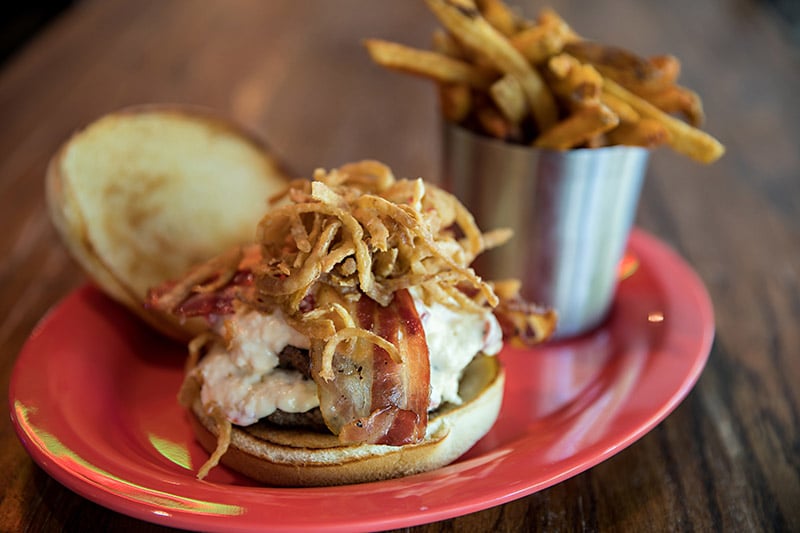 THE CANOPIED CURVES of Myers Park are an unmistakable motif of this storied Charlotte neighborhood. Pronounced "Mawws Pawwk" for those longtime denizens, this largely residential tract is, nonetheless, well worth an evening out.
Dinner:
Myers Park offers both the cozy classic and the delightfully new for dining options. Providence Road Sundries, which originally opened in 1933, offers the city's best onion rings. (Really! We did a taste test and presented them this year with a BOB Award!) The restaurant has had many neighbors throughout the decades, but this joint continues to thrive. See if you can find the bolts in the wall from when a ballet studio used to be next door. If newer, spicier fare is more your style, RuRu's is not to be missed. The menu items are all named after pop culture movie references, including the "I Am McLovin" and the "Bend and Snap." We especially recommend the "That's Not Snowflake" and the "Gaylord Focker" and, of course, one of the restaurant's many margaritas.
Drinks/Dessert:
If you haven't had your fill of tequila (or other booze) from RuRu's, head to Selwyn Avenue Pub. This neighborhood pub is warm, friendly, and offers a come-as-you-are ambience in which to relax. If you're lucky, you can score a spot on the pub's comfortable couch. Grab a local brew and stay awhile. A seat on that couch will open soon enough.
Entertainment:
The Manor Theatre, with its two screens and devotion to smaller, independent movies, feels like a relic, and we can't get enough of this spot in our ever-evolving city. There are often movies showing here that are showing few other or no other places in the city.
Unexpected activity:
OK, hear us out: One of the hottest spots in this neighborhood is a grocery store. The Harris Teeter at the terribly confusing intersection of Providence and Queens offers both wine and beer by the glass. The balcony is wonderful when the weather cooperates, and the interior second story is just as nice if not. If you get hungry after the nightcap here, luckily, you know where to get some food.
Jared Misner is a writer for this magazine. His work has also appeared in The Chronicle of Higher Education, The Knot, and Logo.