A Night Out in … NoDa
​Part of our Charlotte magazine neighborhood date series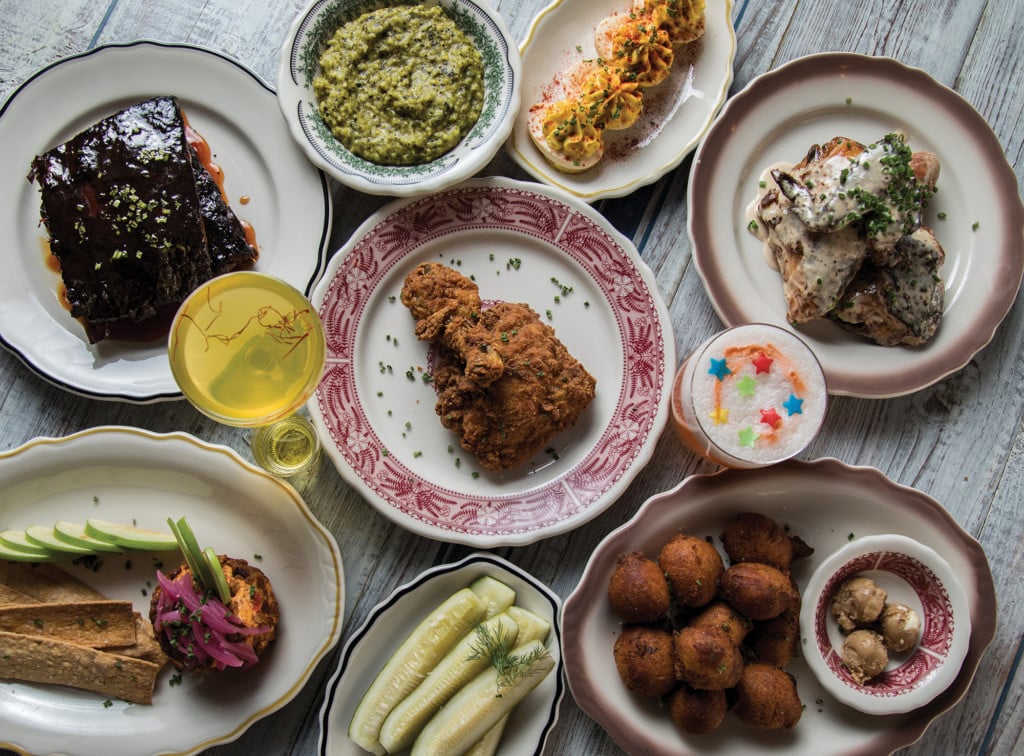 SHORT FOR North Davidson, the thoroughfare that cuts through the neighborhood's central district, NoDa isn't short on personality. From the eclectically obscure yard art to the beautiful craftsman homes and the come-as-you-are feel, NoDa is also home to a handful of the city's best breweries, restaurants, bars and music venues.
Dinner:
Southern Living recently named Haberdish as the South's fifth-best restaurant and the second-best bar. It's no wonder. From the chicken fried chimichurri cauliflower to the perfectly photogenic punch bowls, this relative newcomer is perfect for both Sunday gatherings with family or intimate dates. (Haberdish is No. 31 on our 50 Best Restaurants in Charlotte list.)
Drinks/Dessert:
No trip to NoDa is complete without a trip to The Dog Bar, an off-leash playground for pooches that just so happens to also have a full bar. Next door is The Blind Pig, a wonderful blend of bar and arcade. Don't miss the waffle fries at Jack Beagle's to sop up that liquor.
Entertainment:
The Evening Muse is about as intimate as you can get for music venues. If you're lucky enough to follow a band that plays here, don't miss it. The larger Neighborhood Theatre is bigger yet still manages to exude that special NoDa charm.
Something Unexpected:
Come back to place a memento of a lost loved one at the altar in the back room at Pura Vida. The altar started as a Dio de los Muertos shrine, but it's grown to stay out all year.