A Night Out in … SouthPark
Our date night series continues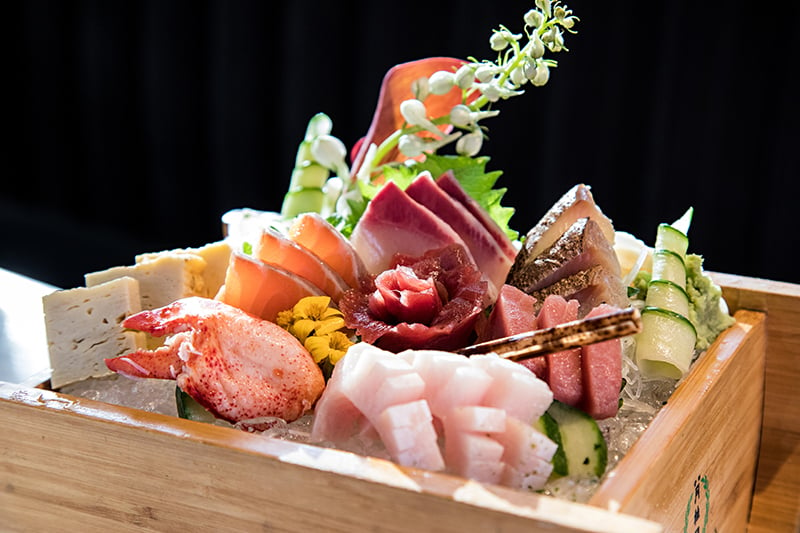 WHILE, YES, SouthPark might be best known for its eponymous mall, there's so much more to this enclave. Leave your shopping bags at home; it's time for a night out.
Dinner:
Just across the street from SouthPark Mall is Baku, a Japanese restaurant that's not to be missed. This spot offers sushi, tapas and a slew of land- and sea-based entrees. The Asian-themed cocktail list here is also worth your attention. Cowfish Sushi Burger Bar, unsurprisingly, also offers an impressive sushi list with some of the city's best shishito peppers to add. The secret might already be out on that last tip, though.
Drinks/Dessert:
Legion Brewing's second location is here in SouthPark, and any fan of the brewery's Plaza Midwood location would do well to pop in here for a Juicy Jay. If wine is your more your vibe, look no further than Corkbuzz. The wine list is so long here, it could double as a bedtime story. As for liquor, Dogwood Southern Table has you covered. (Make sure you order a side of boiled peanuts with your drink here.)
Entertainment:
Each summer, Symphony Park welcomes thousands of people to Summer in the Park series with the Charlotte Symphony. The concert series – often with themed evenings like the music from "Star Wars," Broadway hits or treasured movie scores – is a Charlotte favorite. Grab picnic provisions from Reid's and enjoy the summer evenings.
Unexpected activity:
It may not look like it from the drab exterior awning, but Village Tavern has one of the best patios in Charlotte. It's, for one, enormous. Two, there's a special bar and patio menu with charcuterie, tapas and the like. Also, the patio here is equally as good for a boozy weekend brunch as it is for a nightcap post date night.