A Night Out In… the City of Belmont
The latest in our date night series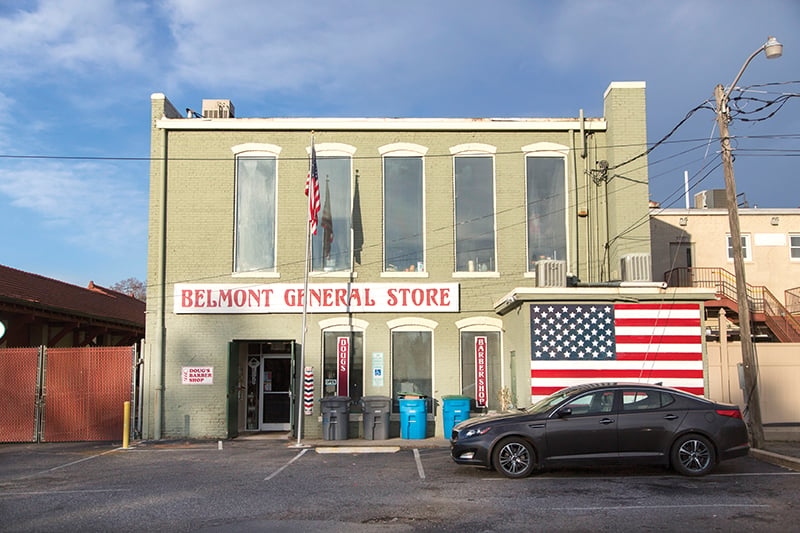 FOR A DATE NIGHT outside the regular confines of Charlotte, head about 15 miles west, across the Catawba River to Belmont. Home to Belmont Abbey College, North Carolina's only Catholic-affiliated college, this train town has a bustling downtown with ties to the Jonas Brothers.
Dinner:
The String Bean is what happens when you cross a small grocery with a favorite local restaurant. In its market, the spot sells cheeses, pastas, wines, meats, and more. On the restaurant side, The String Bean serves up everything from pizza, barbecue eggrolls, and chicken and dumplings. The wide variety here makes it difficult to decide what you'll order. It's a nice problem to have.
Drinks/Dessert:
In what might be the only time anyone actively wants to go to jail, The Jailhouse crafts cocktails in the building that used to be Belmont's – you guessed it – jailhouse. Pick your poison with cocktails ranging from the Jailhouse Maiden, a blend of Jameson; St. Germain; lemon juice; and muddled cucumber, to the appropriately named Lights Out, a tequila Old Fashioned. For great local brews, head to Station, a bar-coffee shop-bike shop combination adjacent to the train tracks.
Entertainment:
Nellie Jonas (Yes, of that Jonas family) lived in Belmont until she died in 2011. Following her death, her family opened a two-story Southern restaurant with a remarkable balcony. The spot is a popular choice for dinner, and part of that is because of the frequent live music. Enjoy some homemade biscuits while you nod along to the tunes.
Unexpected activity:
You wouldn't expect it in this town, but right on Main Street, shouting out to you with its pastel colored storefront is the Cotton Candy Factory. Inside, you'll find shelves and rows of colors of the spun sugar along with barrels of more traditional candy. We can all use a little more sweetness in our lives, and the Cotton Candy Factory delivers.
Jared Misner is a writer for this magazine. His work has appeared in The Chronicle of Higher Education, Logo, and The Knot.