A Rooftop and Pool Bar Are About to Change Your Nightlife Routine
Both Craft City Social Club and City Lights open Thursday, and they're about to change your social life.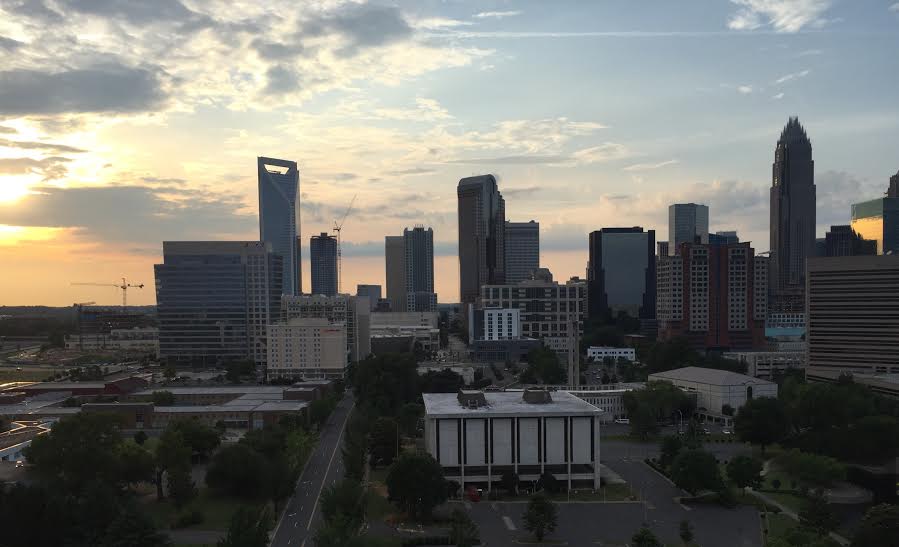 Walk into Craft City Social Club and you'll wonder if you're still in Charlotte.
From the tropical palms to the poolside seating to the pitchers of sangrias, mojitos and margaritas, Craft City Social Club, opening poolside at the Sheraton, 555 S. McDowell St., this Thursday, is unlike any other in Charlotte.

Here's what you need to know about Craft City Social Club:
-Cocktails range in price from $11 to $26
-Pitchers of sangria cost $29 and mojitos and margaritas cost $32.
-The bar offers several poolside beds and cabanas to rest on while you sip your drinks.
-The bar's menu focuses on Latin flavors, featuring Cuban sandwiches, Argentine skirt steak, mahi mahi with peri peri sauce and more.
-The name rings true with at least 14 local craft beers available on draught or in cans.
-You'll find nothing like it in Charlotte.
City Lights
City Lights, atop the 19th floor of the Sheraton, also opens Thursday, and it's the city's newest rooftop bar. Here's why you should make the climb now.
-The 360-degree views of Charlotte, complete with specific "Selfie spots," primely positioned to capture the best shots, are spectacular.
-City Lights offers the Sparkle & Pop, a "bubbles" pairing with a King of Pops Popsicle dipped upside down into a glass.
-Cocktails, which run from $12 to $15, include the Rooftop Lemonade and the Southern Peach Cobbler.
-Did we mention it's a rooftop bar?
Get ready for your social routine to change, Charlotte.
Both bars are located at the Sheraton, 555 S. McDowell St.
Send Jared an email at DuskTillDawnblog@gmail.com, or send him a tweet @Jared_Misner.

Also by Jared Misner:

→This Weekend's Social Events
→Bowling For Books, First Friday Fort Mill, Electric Luau Party, Soulmatic Carolina Music Fest and More, Aug. 6 to Aug. 9
→The Moon Walk, Candy Fest, Silly String Party, Booze Cruise and More, July 30 to Aug. 2
→Christmas in July, More Christmas in July, National Dance Day, National Tequila Day and More, July 23 to July 26