A Scary Good Time: Halloween 2012 Parties and Events List
Don your costume at anyone of these events taking place between October 25 and November 3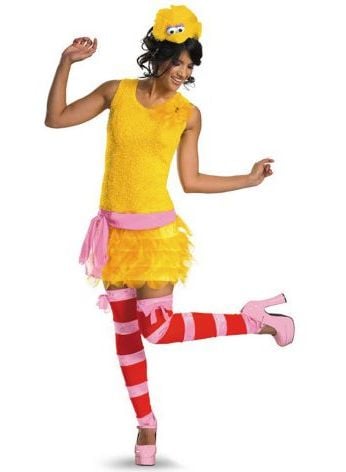 Charlotte knows how to party for Halloween. And with the frightful holiday falling on a Wednesday this year, there's a week and a half's worth of events—more than 25 of them on this list—for you to choose from.
Thursday, October 25
Fourth Annual GUTS
What began as an internal team-building exercise at Charlotte brand agency Hawse has grown into a community-wide event, attracting creative talent in the area and the support of sponsors. Teams will compete in a pumpkin-carving contest, and the event will also feature a silent auction and cash bar. Proceeds will benefit Levine Children's Hospital. 4 p.m. Donations requested; for $25, supporters can send a GUTS gift pack to a child at the hospital. NC Music Factory, 1000 NC Music Factory Blvd., ncmusicfactory.com, gutscharlotte.com.
Meet Jason from Friday the 13th
Have the masked man of terror give you an autograph (5:30-7 p.m.). Also enjoy a special dinner menu and drinks, and VIP tickets to the Haunted Mill. 5 p.m. $40. Maverick Rock Taco, 1513 Montford Dr., facebook.com/maverickrocktaco.
Show Us Your Pumpkins
Innuendo aside, this should be a fun (and sexy) party, and whoever draws the best design using colored markers on the mini pumpkins will win tickets to Grave Diggers Ball. Drink specials include $3 Bud Light, $5 Three Olive flavors, and $60 Three-O VIP. 10 p.m.-2 a.m. Cost varies. Suite, at EpiCentre, 210 E. Trade St., suitecharlotte.com.
Friday, October 26
Halloween Mystery Machine Party
Get ready for a groovy, spooky party night at this historic mansion, featuring gourmet food, great brews, and the funky live music of Bad Daddies. Come dressed in a scary costume or shag-adelic threads. The event will also feature a silent auction, as this is an annual fundraiser for the preservation of the mansion. 7 p.m. $75 ($25 is tax-deductible); RSVP at kellis@tlwf.org. The Duke Mansion, 400 Hermitage Rd., dukemansion.com, biddingforgood.com/dukemansion.
Seventh Annual Halloween Howler Costume Contest Bar Crawl
Carolina Nightlife presents this annual bar crawl, taking you to Dixie's Tavern, Phoenix, Ri Ra Irish Pub, Town Tavern, Prohibition, Tilt, and Fitzgerald's all in one night. Costumes are required to participate, and you can enter the contest for best guy costume, best girl costume, or best couple/group costume. 7 p.m.-2 a.m. $10 in advance. Check in 7-8 p.m. at Dixie's Tavern, 301 E. Seventh St.; or 8-9 p.m. at Phoenix, 300 N. College St., halloweenbarcrawl.eventbrite.com.
The Fillmore Halloween House Party
The third edition of this house party series brings you another night of great music by local and regional artists and bands, featuring Two Fresh, Brody & Choch, Kyle Biddy vs. Boy Beats World, Of Good Nature, and DJ Shogun. Hosted by Red Jesse. Prizes will be given to the best 90s costume, along with other giveaways. Presented by Kidnice Entertainment. 9 p.m. $10 in advance; $15 at the door; VIP tables available, info@kidniceentertainment.com. The Fillmore Charlotte, 1000 NC Music Factory Blvd., fillmorecharlottenc.com, livenation.com.
Scream!
PLUMP DJs make their Charlotte debut appearance, as this South End party spot will be transformed into a spooky, musical playground. Multiple prizes given away all night for best costumes. Presented by Top Down Productions. 9 p.m. $10 in advance. $15 and up at the door. Dharma Lounge, 1440 S. Tryon St., dharmacharlotte.com, wantickets.com.
Nightmare on Morehead
It's a Halloween tradition at this neighborhood bar. The party will feature two costume contests with prizes—$250 cash for best individual costume and $200 bar tab for best group costume. There will also be complimentary jello shots for the first 300 people, drink specials, a late-night food menu, music by DJ Spooky, and free parking. Presented by Paschal Promotions. 8 p.m.-2 a.m. $5 with costume; $10 without. Dilworth Neighborhood Grille, 911 E. Morehead St., neighborhoodgrille.com, paschalpromotions.com.
The Costume Ball
Halloween costumes are encouraged, with $200 cash for the sexiest lady in costume. Hosted by model Reshika Renee, with music by DJ Freedom. Presented by The KMH Group. 10 p.m.-2 a.m. Ladies free till p.m. Apostrophe Lounge, 1440 S. Tryon St., apostrophelounge.com.
Saturday, October 27
NoDaWeen 2012
This benefit for the NoDa Neighborhood Association is a full day and night of fun comprised of multiple events, including KiDaWeen; Booze, Brews and Boos; the Freaky 5K Twilight Race; and the midnight viewing of The Rocky Horror Picture Show. There will also be food trucks set up throughout the day, live music, costume contests, and more. Noon-3 a.m. Free admission to some activities; cover charge for others; see website. The Chop Shop, 399 E. 35th St., nodaween.com.
Grave Diggers Ball
For more than a decade it's been one of Charlotte's most popular, annual Halloween events. This year's music lineup features DJ Boss Austin, Eyes of the Elders, Sol Fusion, and headliner and chart-topping rapper B.o.B. It's also home to the city's largest costume contest with $10,000 in cash and prizes and a new car from Keffer Hyundai being given away. 7 p.m. General admission, $20; front stage VIP, $60; VIP club pass, $80. Presented by Kiss 95.1 FM. Dixie's Tavern, 301 E. Seventh St., dixiescharlotte.com, facebook.com/gravediggersball.
Huge Halloween Party
Party on Lake Norman, and wear a costume and compete for $500. Featuring plenty of drink specials, and music by DJ Bob. 8 p.m.-2 a.m. The Dirty Martini, 17036 Kenton Dr., Cornelius, lkndirtymartini.com.
Music, Monsters & Mayhem
One ticket gets you into several venues at this Uptown entertainment complex, including Butter NC, Label, Mattie's Diner, Osso, The Saloon, Small Bar, VBGB Beer Hall and Garden, and Wet Willie's. Plus, the main attraction in Fountain Plaza features American Idol winner Phillip Phillips, Charity Case, and a costume contest with a $5,000 cash prize. Gates open at 7 p.m. $10 in advance; $15 at the gate. NC Music Factory, 1000 NC Music Factory Blvd., ncmusicfactory.com.
Heaven and Hell Halloween Party
It's sure to be one of the most upscale Halloween costume parties in Charlotte. The first level will be decorated as hell along with the devilish staff, while the second level will be decorated as heaven with an angelic staff. Best Halloween costume wins a $500 VIP table. Presented by db Promotions. 10 p.m. Cost varies; VIP tables available, vip@mezcharlotte.com. Mez, at EpiCentre, 210 E. Trade St., mezcharlotte.com.
House Party: The Pajama Jam Edition
Come dressed in your pajamas and party the way Kid-N-Play made famous. Hosted by radio personality Fly Ty with music by DJ Hukher, along with DJ 06 spinning on the patio. 9:30 p.m. Ladies free until 11 p.m. Tempo, 4809 Wilkinson Blvd., tempocharlotte.com.
Heroes + Villains
Wear your crazy costumes on the dance floors of this large Uptown nightclub. Featuring music by DJs Red + Rell of The Beatnox. Drink specials include $2.50 Bud Light bottles, $4 Fireball Kryptonite, and $4 Skyy Vodka drinks. 10 p.m. General admission $10; VIP tables available, graham@phoenixofcharlotte.com. Phoenix, 300 N. College St., phoenixcharlotte.com.
Sunday, October 28
Seventh Annual Day of the Dead/Día de los Muertos Festival
Following Mexican tradition, it's a festive time to honor deceased family and friends, satirize the living, and entice the spirits to visit with flower-decked altars and offerings of food. It's fun for the whole family, featuring traditional foods such as sugar skulls and dead bread, folkloric music, dance performances, cultural arts and crafts, and children's activities. Plus, area taqueria food trucks will be on site with food available for purchase. You'll also be able to visit the museum's exhibits. Presented by Levine Museum and the Latin American Coalition. 12-4 p.m. Free. Levine Museum of the New South, 200 E. Seventh St., museumofthenewsouth.org.
Good vs. Evil Costume Party
Uptown's only gentlemen's club offers this Halloween party with $1,000 in cash and prizes for the hottest good and evil costumes. Music by DJ Ahuff and DJ Red. 9 p.m. Uptown Cabaret, 108 E. Morehead St., uptowncabaretclubs.com.
Click "Next" to continue reading this events list.

Credit: Charlotte magazine file
Tuesday, October 30
Trick or Treatment Party
Enjoy an evening of Halloween beauty, where a massage therapist will assist guests in achieving balance, featuring chair massages, a tranquilizing scalp massage, hand scrubs, trick-or-treat gifts, samples from top beauty lines, drinks, and light hors d'oeuvres. $30; reservations suggested. The Ritz-Carlton Spa & Wellness Center, 201 E. Trade St., ritzcarlton.com/charlotte.
Fourth Annual Haunted Ball
This college night party features a $500 costume contest and drink specials like $2 Miller Lite and $4 Southern Comfort. 9 p.m. Free admission with costume until 11 p.m. Whisky River, 210 E. Trade St., whiskyrivercharlotte.com.
Dungeon of Doom
This trendy nightclub will be transformed into a playground for demons, ghouls, and all frightening things alike. Music by DJ Mayhem and Heroes X Villains. Costumes highly suggested. 10 p.m. Cost varies; VIP tables available, yussra@buttercharlotte.com. Butter NC, 950 NC Music Factory, buttercharlotte.com.
Wednesday, October 31
The Wizard of Oz Themed Party
Take the yellow brick road to this party after work or late-night. Enjoy half-price Ruby Slipper martinis, $5 Patron XO elixirs, $20 Land of Oz shooter flights, and the dinner and dessert menu will be available until 1 a.m. Music by DJ Jason Burgess, along with hi-def visuals courtesy of Carolina Photo Booths. 5 p.m.-2 a.m. Free. Crave Dessert Bar, 500 W. Fifth St., cravedessertbar.com.
CLT Zombie Crawl
Good Eats and Meets hosts this crawl taking you to Heist Brewery, Solstice Tavern, Revolution Pizza & Ale House, and The Blind Pig—all in NoDa. Enjoy food and drink specials at each location. 6-11 p.m. $5 in advance; $10 at the door. Begins at Heist Brewery, 2909 N. Davidson St., heistbrewery.com, cltzombiecrawl2012.eventbrite.com.
Nightmare on Tryon Street
Party with socialites, and come dressed in creative and/or sexy costumes. Music by DJ Skillz. Presented by Moxie Society. 9 p.m.-1 a.m. RSVP to info@moxiesociety.com for complimentary admission with costume before 10 p.m. Vapiano, 201 S. Tryon St., vapiano-charlotte.com, facebook.com/moxiesociety.
Pop Life: Wonderland
As if Pop Life didn't already draw the largest crowds each Wednesday night, you can expect a packed house again as these revelers turn out for this Halloween edition. Costumes are encouraged, and on the turntables will be DJ Quicksilva. Presented by Sol Kitchen and Roundtable Entertainment. 9 p.m.-2 a.m. Free; VIP tables, tami@republicofcharlotte.com. Re:Public, 314 N. College St., facebook.com/republic.charlotte, thesolkitchen.com.
Something Different Halloween Party
It's an exclusive party at one of Uptown's hottest restaurants, featuring music by DJ Edward Shouse, and hosted by Patrick Whalen, Mills Howell, and Alejandro Torio. Costumes recommended, and a late-night menu will be available. Sponsored by Charlotte magazine. 10 p.m. Free; complimentary valet parking. 5Church, 127 N. Tryon St. (corner of Fifth and Church streets), 5church.com.

Halloween Bash
Hickory-based band Soul Watt returns for another year at one of the University Area's largest Halloween parties. There will be a costume contest, drink specials, and the food menu will be available. 10:30 p.m. Free. Boardwalk Billy's, 9005 J.M. Keynes Dr., boardwalkbillys.com.
Friday, November 2
Dia De Muertos (Day of the Dead) and Halfway to Cinco
Bring your amigos to this fiesta to celebrate the Mexican culture's Day of the Dead as well as the halfway point on the calendar to Cinco de Mayo. Games include sombrero toss, jalapeno challenge, and a Mexican hat dance. Plus, your paid admission gets you two hours of cold cerveza and free mustaches. 8 p.m. $10. Prohibition, 200 N. Tryon St., prohibitionclt.com.
Saturday, November 3
Hollywood Halloween
It's one of MAZ Entertainment's biggest parties, now in its sixth year. Music by DJ Flash. Costumes strongly suggested, so you can enter the contest. 10 p.m.-2 a.m. $15 and up; VIP booths available. Maggiano's, at SouthPark Mall, 4400 Sharon Rd., mazentertainment.net.
Verify dates, times, prices, and other info at the web addresses listed for each event. Follow me on Twitter @HollidayInk; email me at jarvish@grownpeopletalking.com.
Click "Previous" to return to the beginning of this events list.