A Screwing In Three Acts
What we get in return for our taxes, what we don't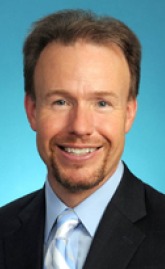 People in power can screw taxpayers in two ways: overtaxing and underservicing. We hear a lot about the first, not so much about the second.
But this week, we have three stories that vividly display this second method of screwing.
1. Behold the double whammy of corporate tax break culture and deregulation in the airline industry (from the Observer):
A tax break on jet fuel costs North Carolina $10 million in revenue every year, a union that represents thousands of airport workers said Tuesday as it kicked off a new push to end such tax breaks.
Unite Here said in its report that tax exemptions cost states a total of $1 billion a year in lost revenue. The airlines' main advocacy group countered that airlines are already overtaxed and that tax breaks create jobs and help grow air service.
The group is highlighting North Carolina, where American Airlines is pushing for an extension on a sales tax cap that saves the carrier millions of dollars annually. Airlines operating in the state are refunded for fuel taxes they pay beyond $2.5 million a year. The biggest beneficiary is American, which operates its second-busiest hub at Charlotte Douglas International Airport, with 650 flights a day …
"For ordinary taxpayers who have to drive to work, they're paying 37 cents a gallon on their gas," said report author Adam Yalowitz. "The airlines are paying a fraction of that."
At a time when airlines have added fees for checked bags and increased the cost to change tickets, Yalowitz said such tax breaks are especially egregious.
This is not merely a symbolic thing. The tax breaks, like other forms of excrement, roll downhill—in this case to employees, consumers, and ultimately taxpayers who have to live with the absence of services more tax revenue would pay for.
2. What might that tax revenue pay for? Perhaps, say, teachers' assistants (also from the CO):
Charlotte-Mecklenburg Schools still faces a teaching assistant funding gap despite an attempted legislative fix in the last days of the session, district leaders told the school board Tuesday night.
The failure of that bill was just one example of a flurry of late-session activity that affected schools before the N.C. General Assembly adjourned last week, CMS associate general counsel Jonathan Sink said.
In the days after the budget passed, CMS Superintendent Heath Morrison said the state budget created a $2.6 million funding gap that would eliminate about 90 teaching assistant positions. Since then, district staff have determined that the gap is closer to $1.6 million.
Because CMS had nearly 150 vacancies, no layoffs are required. The district has 1,586 teacher assistants.
Morrison said he does not label it a cut because it's the result of complicated funding formulas rather than an intentional decision to reduce money for teacher assistants.
That last part is my favorite. Is that a weaselly enough evasion for you, and coming from the superintendent of the system, no less?
A few weeks ago, I listened to Gov. McCrory (on WFAE-FM's Charlotte Talks) praise Morrison to the heavens for his willingness to work with state officials on education reform. No wonder he loves the guy.
So, one might ask, where are our tax dollars going?
3. Right here. The 300 block of East Trade Street (from the Biz Journal):
Scoring $33.5 million in new taxpayer money to renovate and repair Charlotte's NBA arena moved closer to reality Monday night. Charlotte City Council members anticipate a full vote on the proposal Sept. 8.
The city owns 9-year-old, $267 million Time Warner Cable Arena, home of the Charlotte Hornets. The Hornets manage and book the 19,000-seat building, keeping all operating profit and absorbing any losses. As part of an agreement recommended by city staffers, the NBA franchise would contribute $6 million over 10 years, bringing the combined public-private investment to $40 million …
Michael Barnes, one of nine Democrats on the City Council and the mayor pro tem, said he will support the recommendation. Ed Driggs, one of two Republican council members, called the arena investments "fairly controversial," wondered aloud about the lack of financial disclosures by the team and the use of more tourism money, but none of his colleagues offered much in the way of pointed questions. Driggs seemed more resigned than piqued by the latest public sports investment request.
Now, on its own, this is not necessarily a bad thing. The city's portion of the deal would come from hotel and rental car taxes, ensuring that travelers shoulder the cost of what makes the city worth traveling to.
Still, though: Priorities. People and groups of them show what they value by what they invest in. At this point, I'm more resigned than piqued myself.