A Toooootally Gay Coffeehouse Goes Away
There was something about Wednesday at Caribou Coffee in Dilworth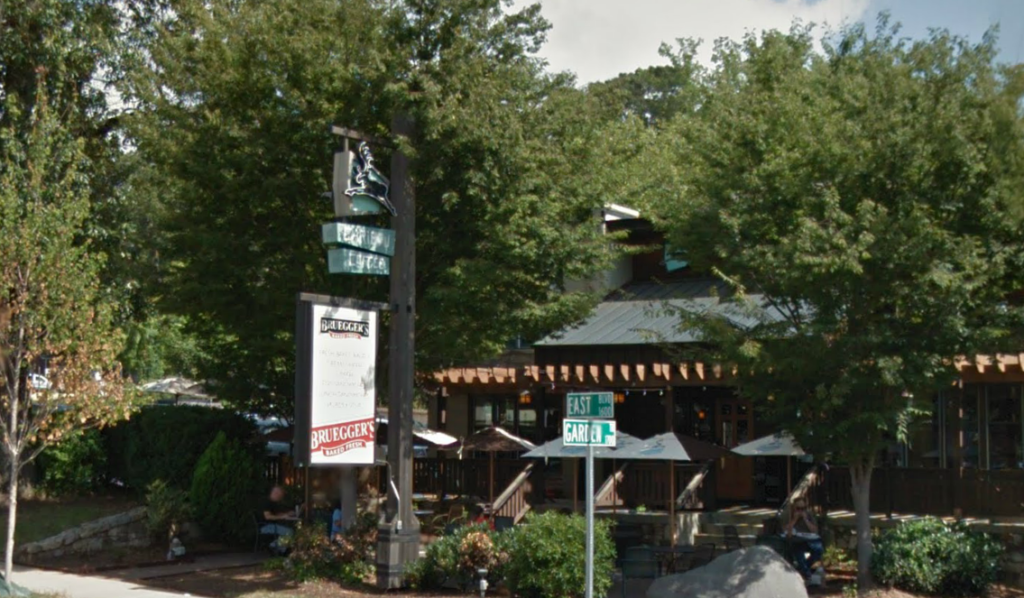 Caribou Coffee occupies some sort of designer java purgatory in Charlotte. Starbucks is for Dilworth stroller-pushing moms who, until recently, stood in line wearing Lululemon pants. Dilworth Coffee is for people who can't figure out how many ounces are in a venti and want to support something local and don't want to fiddle with the cardboard sleeve because really, why don't they just build that into the cup? And wouldn't you know it, Dilworth Coffee did just that. McDonald's? My dad gets his coffee at McDonald's.
"Where do I go now?" asked Wesley Miles, 16. "I live down the street, what do I do?"
Shit man, I dunno. Maybe reacquaint yourself with your parents' Cuisinart?
The one on East Boulevard is on the chopping block, which sounds surprising, but then remember that Carolinas Healthcare System has been swallowing up entire swaths of land in Dilworth like the Borg and that really, none of you are safe over there. Watch your back, Lombardy Circle. Resistance is futile.
While we don't know if CHS is going to buy up Caribou, we do know that Charlotte is losing one hell of a gay hangout. I didn't know that when I made my first visit. A few weeks after I moved to Charlotte in 2005, I showed up at the East Boulevard Caribou by myself. I had to get out of my apartment and my furniture hadn't been delivered and I knew nobody. So I started talking to a guy. Then another guy. Then another guy. After some chit-chat, they'd all surrounded me at a table, and one of them asked if I was gay or straight. I was straight, I said, but you must be gay. They wondered how I knew. Only a gay guy would ask if you were gay or straight, I said. If you were straight, you'd mumble something like, "Uh, you're not gay, are you?"
Fair point, they said. Then they tried to hook me up with a single female barista. They gave me the inside scoop on the demographics. It's usually 50-50 gay-straight, one guy told me. But Wednesdays? "Toooootally gay," he said.
So yeah, Charlotte is losing some corporate coffeehouses. Dunkin Donuts is still there for you. You can always get your work done elsewhere. But to a lot of people, the Dilworth Caribou was more than just a place to get a cup of coffee. And come on, are you really going to fill the void it leaves with, I don't know, a library?
"You can't get chai tea at the library," Miles said.
Even my dad knows that.