About Last Night
I went to five parties in five hours and lived to tell about it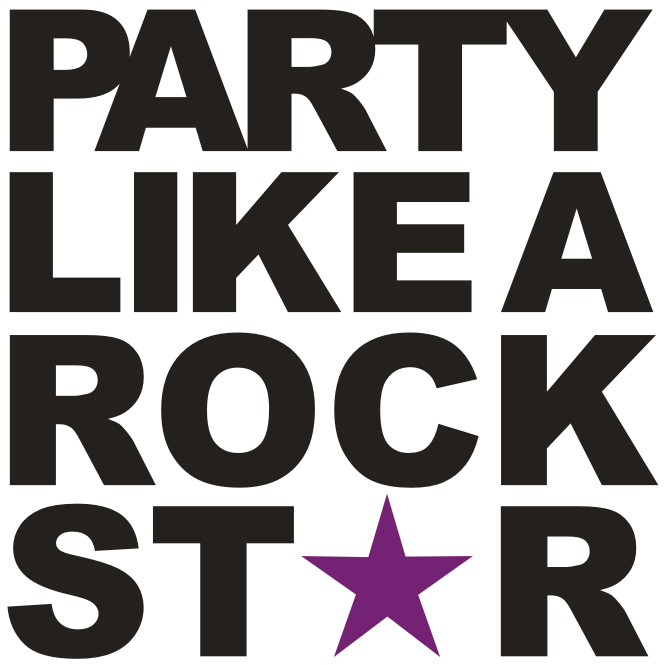 If you read my previous blog post ("Battle Slam Jam, Alpha Luau, Crown Royal and Patrón Parties, and More this Saturday"), then you know there were a lot of parties going on in Charlotte last night, and that Saturday was my birthday. I'm sure most bar and nightclub owners will tell you that Saturday is typically their busiest night of the week because of the weekend factor, but last night saw an increased number of parties because several promoters had events planned. I jokingly remarked that I would possibly go to all of the parties I listed. Well, I managed to go to two of them plus three other hotspots I've written about before here on Dusk Till Dawn.
I'm recapping my night here to illustrate a couple of things: one, that I try to blog about clubs and events that I would and do actually go to, meaning I want my readers to know that I'm not just spewing a bunch of stuff I don't have firsthand knowledge of (I'm not a blogger who lives behind his laptop); and two, that you can have a lot of fun going out in Charlotte if you know where to go.
That second point is the most important because I can't tell you how many times I hear friends and colleagues complain about a night out and when I hear about where they went I'm thinking they should have expected that. Not every party, even the most well-planned, is going to pan out; and even the hottest nightclub can have an off night. But if you're truly plugged into the nightlife scene in Charlotte, it reduces the odds that you'll have an experience in which you wish you would've stayed home. And actually, it's not just about the nightlife scene; it's also about having a healthy social life, which we all need.
About three weeks ago, I posted an interview I did with veteran Charlotte promoter Derek Braun ("Derek Braun's Moving to Vegas and Wants You to Go out More in Charlotte"). One of several insightful remarks he made was that people in Charlotte need to go out more. I agree with that and, to add my perspective to it a bit, there are more bars, nightclubs, and lounges than ever in this city, but I think so many people had grown accustomed to a dull nightlife scene here for so many years before the nightclub boom in uptown that they stopped indulging in it.
If you're truly plugged into the nightlife scene in Charlotte, it reduces the odds that you'll have an experience in which you wish you would've stayed home.
I also feel that far too many people have a limited view of what "going out" is. It doesn't have to mean going to a club at 11 p.m. and staying until 2 a.m. if you feel as if that lifestyle—or timeframe—no longer suits you. That's one of the reasons why I make extra effort to blog about after-work events and happy hours. My friends know that they're now more likely to find me coming in from a "night out" at 9 p.m. on a weeknight than at 3 a.m. on the weekend. And I probably had just as much, if not more, fun enjoying drinks, music, and meeting people. Isn't that what the experience is supposed to be about?
But on a night like last night, in celebrating my birthday, it's as if I was personifying the "dawn" in this blog's name by not getting home until almost 5 a.m. And I enjoyed every minute of it (and still got up a few hours later to go to church—who knew I could still bounce up in the morning like a college kid?).
As you might know, I have a twin brother, Marvis, so obviously it was his birthday too. And my homey Arthur joined us as we went from place to place. Here's a recap of our night:
First stop of the night: A few minutes before 11 p.m., we arrived at the Patrón On the Roxx party a group of promoters put on at On the Roxx in South End. That was our first destination because they were doing free Patrón shots until 11:30 p.m. I had two, and only two because I knew had to pace myself for a long night. That was my first time seeing Yasmin Young, from Power 98 FM, deejay a party and she was doing her thing. Unfortunately, we could only stay about thirty minutes.
Second stop of the night: Next, we we're supposed to make the short trip down the street to Apostrophe Lounge, but instead we made a quick detour to The Ritz-Carlton. As I blogged about previously ("The Ritz-Carlton Charlotte's Lobby Lounge Is Haven for Socialites"), the Ritz's Lobby Lounge is a hotspot on the weekends with live music and streams of people pouring in throughout the night. It's a popular place for people to kick off their night before going to a club, end their night after having dinner, or making it the centerpiece of their night out by staying awhile. And the crowd is incredibly diverse and is of people of various ages. The lounge was packed as usual (lots of women there—take notes fellas). We stayed long enough to have one drink and to chop it up with a few people we knew.
Third stop of the night: We then made it over to Apostrophe Lounge in South End for the new Signature Saturdays event Eddietainment is now doing the third Saturday of the month there. (You might want to check out Signature Saturdays next month, which will be September 17.) One of my favorite DJs, DJ Shogun, was playing and by the time we arrived about a quarter after midnight, people were dancing across every bit of that cozy lounge. Two friends met us there and I also ran into a friend who was there with a couple of her out-of-town friends. I invited them to join us at the next spot.
Fourth stop of the night: It was only fitting that the hottest club in Charlotte, Butter NC, was our destination at the peak of the night. We arrived there a few minutes before 1 a.m. We got a VIP table next to the dance floor, so we were right in the middle of the action. DJ Ahuff was spinning downstairs (DJ Ciprian played upstairs) and he had it rocking—I especially loved when he played the Michael Jackson songs (I'm an eighties baby, you know). I think Butter attracts the most attractive crowd on any given night. Our group of eight had a great time.
Fifth stop of the night: After leaving Butter, it was on to the final stop of the night. What's better than capping of a night of partying than with a hot breakfast? So we went to The Men's Club for its after-hours breakfast buffet. As I'd blogged about before ("After the Party, It's The Men's Club for Late-Night Breakfast"), a lot of party-goers go here after the clubs close, so when we arrived around 2:45 a.m. there was a long line of hungry folks in front of the building. Once you get inside though, the buffet line moves fairly quickly. I had pancakes, bacon, sausage, eggs, hash browns, and a biscuit…yum (and there were several other items I didn't have room on my plate for like grits, French toast, and fruit). After we ate, we left. Nope, no lap dances, even though it was my birthday.
I thoroughly enjoyed celebrating last night. And it's thanks to Charlotte's nightlife scene which, while still has room for improvement, has come a long way. You should try it.
Be sure to bookmark www.charlottemagazine.com/Blogs/Dusk-Till-Dawn to stay plugged into Charlotte nightlife.