ACC Football Fan Events, Latorre's Anniversary, 2 Chainz After-Party, and More Nov. 30-Dec. 1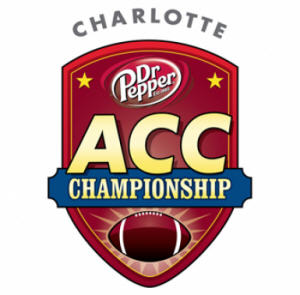 As the calendar flips from November to December, there are plenty of parties and social events going on. And there's unseasonably warm weather to go along with it. Enjoy!
Friday, November 30
ACC Fan Central
The EpiCentre welcomes the ACC Football Championship fans to Charlotte with a pep rally, featuring a DJ and live performances by the ACC mascots, team pep bands, and cheerleaders. There will also be face paintings, a photo booth, and other activities. After the fan events, enjoy complimentary admission into after-parties at several of the surrounding bars and nightclubs. 7-11 p.m. Free. EpiCentre, 210 E. Trade St., epicentrenc.com, accfootballcharlotte.com.
Toys for Tots Holiday Party
Paschal Promotions and CBS Radio Charlotte present this party to kick off this toy drop location for Toys for Tots. Enjoy drinks specials such as $3 domestic beer, $5 Winter Wonderland cocktail, and $5 wine of the day. Music by DJ Mistletoe. 8 p.m.-2 a.m. All American Pub, 200 E. Bland St., allamericanpubclt.com.
Latorre's Disco 13th Anniversary
It's lucky 13 for Charlotte's popular Latin nightclub. The celebration begins with a cocktail reception, followed by a performance by Franco Londoño (9 p.m.), then Jubelin dancing samba, and performances by Eta Carina and Venezuelan singer Iliana. And finally, DJ Chaka will rock the party until closing time. 8 p.m.-2 a.m. Free before 10 p.m. Latorre's Disco, 116 W. Fifth St., latorresdisco.com.
Su Casa: The Godfather—A Tribute to the Music of James Brown
This eclectic monthly party pays tribute to the Godfather of Soul. On the turntables will be DJ Justice, the U.K.'s Daz-I-Kue, and Atlanta's Apple Jac, playing a variety of music performed or influenced by the late James Brown. 9 p.m.-2 a.m. $10. Dharma Lounge, 1440 S. Tryon St., dharmacharlotte.com, sucasacharlotte.wordpress.com.
Saturday, December 1
Saturday Brunch
This popular Uptown restaurant launches its new Saturday brunch. Enjoy live jazz by bassist Justin Powell, while you peruse a great food menu and cocktails list, including a special on mimosa and sangria. 11 a.m.-4 p.m. (last seating at 4 p.m.). 5Church, 127 N. Tryon St. (corner of Fifth and Church streets), 5church.com.
ACC FanFest
AT&T presents this official fan event, featuring interactive games, team bands, mascots, pep rallies, giveaways, food and drinks, autograph opportunities with ACC legends, and live entertainment. Musicians hitting the stage include Tyler Farr, Lee Brice, and Little Big Town. 12-7 p.m. Free. Lot at Mint Street between Morehead and Stonewall/Graham streets, accfootballcharlotte.com.
Find Your Beach Tailgate Party
If you're looking to tailgate before the big college football game, or if you just want to party in the middle of the afternoon, this Corona-sponsored event's for you. There will be beer pong and cornhole tournaments (begin at 2 p.m.), food, and plenty of drinks. Plus, a DJ will play (4-8 p.m.) 12 p.m. Free. The Shed, 610 McNinch St., insidetailgating.com.
Seminole Kick-Off Party
Florida State alumni and fans are invited to party before the ACC Championship Game, at this event sponsored by the Seminole Boosters. Enjoy drink specials and live music by Chasin' Jaymie. 2-6:30 p.m. Free. Whisky River, at EpiCentre, 210 E. Trade St., whiskyrivercharlotte.com.
Championship Special
The SEC Championship (4 p.m.) and ACC Championship (8 p.m.) football games will be shown on multiple TVs throughout the bar and on the patio, and if you bring your appetite you can also enjoy the food and drink special. For $25 per person, you'll get all-you-can-eat wings and unlimited draft beer (Bud Light or Miller Lite). Kennedy's Premium Bar and Grill, 366 N. Caswell St., kennedyscharlotte.com.
Fourth Annual Red Pump/Red Tie Affair and After-Party
The Red Pump Project-Charlotte presents this annual event on World AIDS Day to raise awareness for HIV/AIDS and to raise funds to battle the disease. The event will feature a red carpet entry, social media lounge, hors d'oeuvres, cocktails, music, a fashion show, and more (read more about it in this Dusk Till Dawn article). Women are encouraged to wear red pumps, and men are asked to wear red ties. 7 p.m. $35. Levine Museum of the New South, 200 E. Seventh St., 2012redpumpredtieaffair.eventbrite.com. An after-party will follow at 10 p.m., with music by DJ DR, and Ciroc Red Berry drink specials, around the corner at Re:Public, 314 N. College St., thesolkitchen.com.
NoDa Get's F*#king Weird Part Deux
It's a "weird' party series, where several genres of music are mixed with intense visuals, all propelling you to dance (check out this video). Live performances by Kyle Biddy, Rob Banks, Boy Beats World, DJ Frenzy, Bums Lie, DJ Jaws, Pat Rineman, DJ Bossman, Karisma, and DJ Danny B. Along with eye candy known as The Chaotic Cupcakes, live paintings by artists Jen Hill and Tucker Sward, and laser visuals by Eye Dialogue. Hosted by the King of Weird; presented by Kidnice Entertainment. 8:30 p.m.-2 a.m. $10-$15. The Chop Shop, 399 E. 35th St., chopshopnoda.com, kidniceentertainment.com.
2 Chainz Concert After-Party
The hottest rapper of the past year hosts this party after his concert at The Fillmore Charlotte. 9:30 p.m. Cost varies; discounted admission for ladies until 11:30 p.m.; VIP tables available. 5th Element, 500 W. Fifth St., 5thelementnc.com.
Fusion: The Monthly Latin Rumba
Ultra Entertainment presents this monthly party with a tropical twist, featuring DJ Cali spinning the best in top-40, house, hip hop, and Latin tropical beats, along with sexy go-go dancers. Hookah and bottle service available. 10 p.m.-2 a.m. Cost varies. Societe, 1202 Charlottetowne Ave., societecharlotte.com, ultracharlotte.com.
Verify dates, times, prices, and other info at the web addresses listed for each event.
Be sure to bookmark www.charlottemagazine.com/Blogs/Dusk-Till-Dawn to stay plugged into Charlotte nightlife. Follow me on Twitter @HollidayInk; email me at jarvish@grownpeopletalking.com.