Actor's Theatre Announces New Season of Shows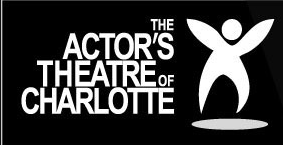 The Actor's Theatre of Charlotte has been pumping out some of Charlotte's most interesting plays for the past 25 years. Producers at the 650 E. Stonewall St. theater have been savvy in the shows they choose to perform. They know what their audience wants and consistently deliver on it.
The theater just released its shows for next season, and again they've scored some very good, unique, and smart plays. Take a look at the press release below for the full calendar.
There are still two shows remaining this season. The first is Exit Interview set to be performed April 10-27. The play follows a contentious and heated (albeit funny) exit interview between a college professor and his university's HR department.
The Divine Sister, set for June 5-22, is a comedy about a mother superiour who just wants to build a new convent for her nuns but the world (and an ex boyfriend) seems dead set to stop her.
————————————
Actor's Theatre is proud to announce its 25th season of providing the Charlotte region with a variety of bold and innovative new works by contemporary playwrights. Actor's Theatre plans a seven-play Main Stage season, beginning in July 2013. This year's season is filled with Tony Award winners, Pulitzer Prize playwrights, an audience-voted favorite, and a nuVoices Festival winner.
Opening the seven-play Main Stage Series is the 2012 nuVoices for a nuGeneration New Play Festival winner Narrow Daylight, by Sevan Kaloustian Green. Playing July 24 – August 3, 2013, Narrow Daylight takes a look at what happens when Eastern and Western cultures collide, turning everything upside down in a town where the juiciest thing to happen is the opening of the Super Target.
Next in line beginning September 18 – October 5, 2013, with previews on September 13 and 14, is the 2011 Tony Award nominated rock musical, Bloody Bloody Andrew Jackson, by Alex Timbers with music and lyrics by Michael Friedman. History gets all sexypants as this musical re-imagines our nation's seventh president as a rock star maverick.
Third in the season will be the seductive Venus in Fur by David Ives, playing November 6 -23 and previewing on November 1 and 2. Nominated for the 2012 Best Play Tony Award, Venus in Fur is an electrifying game of cat and mouse, blurring the lines between fantasy and reality, seduction and power, love and lust.
John Cameron Mitchell's Hedwig and the Angry Inch, with music and lyrics by Stephen Trask, will be kicking off 2014 as the audience voted favorite, playing January 8 – 25, 2014. Billy Ensley reprises his role as Hedwig, the internationally ignored rock goddess who fell victim to a botched sex-change operation.
Playing February 26- March 15, 2014, is Pulitzer Prize winning playwright Lynn Nottage's By The Way, Meet Vera Stark. Previews are scheduled February 21 and 22. This show is a forty-year journey through the life of Vera Stark, a headstrong African-American maid and budding actress, and her tangled relationship with her boss, a white Hollywood star desperately grasping to hold on to her career.
Other Desert Cities, by Jon Robin Baitz, a 2012 Best Play Tony Award nominee and Pulitzer Prize finalist, will be playing April 23 -May 10, 2014, with previews on April 18 and 19. A shocking secret is brought to light at a family gathering during the holidays that threatens to tear them apart. With biting wit and razor-sharp insight, Other Desert Cities "has the appeal of a Broadway hit from another age."
Closing Actor's Theatre's 25th season is the 2008 Tony Award Winner for Best Book of a Musical, Passing Strange, by Stew, with music and lyrics by Stew and Heidi Rodewald. Passing Strange will play June 11 -28, 2014, with previews on June 6 and 7. Journeying from middle class black America to Amsterdam, a young bohemian focuses on experiencing real life through sex, drugs, and rock and roll, all the while crossing boundaries of place, identity, and theatrical convention.
Earl Bird Season Subscriptions are now available for the 2013 – 2014 seven-play Main Stage Series, and prices range from $105-$120 for a Flex 5 package and $140-$161 for a Flex 7 package. Please visit actorstheatrecharlotte.org or call 704-342-2251 ext. 21 for more information and to purchase your Season Subscriptions. Act by May 15, 2013, and save up to 35% off single ticket prices.