Actor's Theatre Moves Toxic Avenger Production to Nearby Church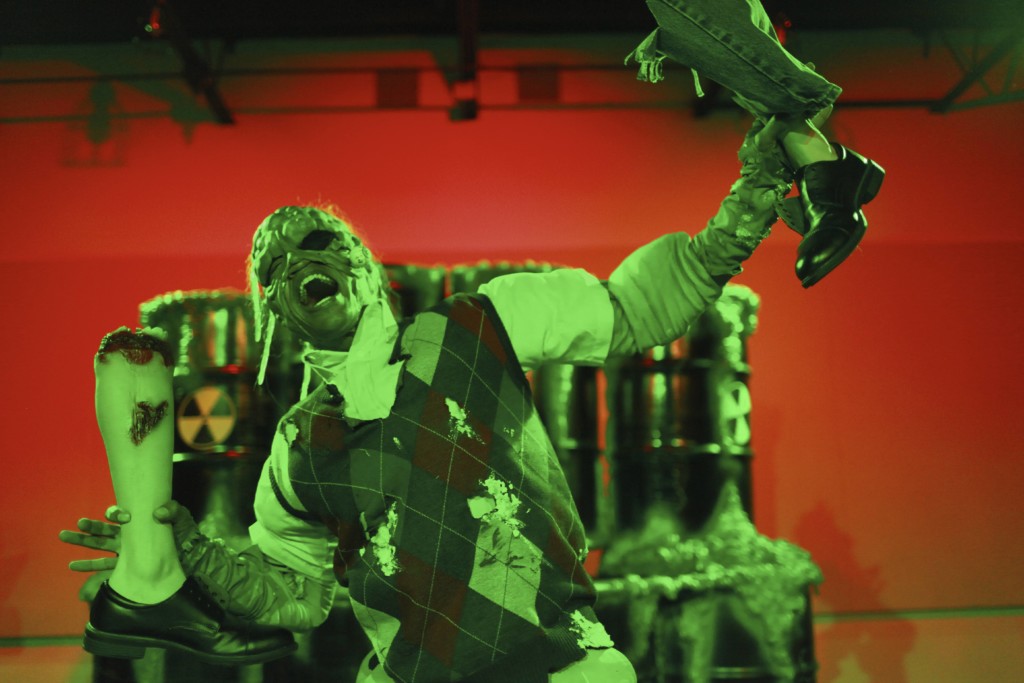 FACING ONE final hang-up in moving into its new West Side venue, Actor's Theatre of Charlotte moves its production of The Toxic Avenger to nearby Center City Church. The church is located inside the Movement Center, a collaborative building that hosts a collection of mostly faith-based non-profits at 2225 Freedom Dr. Actor's Theatre's new location is 50 feet away, at 2219 Freedom Dr.
The theater group searched for a new home for several months, after needing to vacate the uptown venue it inhabited for 12 years. The new spot is the former Gotham City Studios, but according to a release, ATC says it's going to take "some more time for us to get approval from the city and county to perform in our space."
That's where Center City Church came in, offering the stage where they hold their Sunday services as the new slime-filled backdrop of The Toxic Avenger. Center City Church has only occupied this space for a handful of weeks, and it hosted its grand opening there on Oct. 6. Martin Kettling says the move by the church is a huge step in fostering community. "It's really an incredible step to help us," Kettling says, in a chat with Charlotte magazine. "They're literally saving an entire run for us. We couldn't have asked for a better scenario, given these circumstances."
Attendees to the show can park at ATC's lot at 2219 Freedom Dr., and they can get a tour of their new space, if they show up early enough. ATC workers then guide show-goers 50 feet over to the front door of Center City Church. There will not be alcohol served at the shows.
Though most of the show's dates have been preserved, a few are canceled, due to scheduling conflicts and other issues. Performances on Oct. 29 and Oct. 30 will not be held.Those with tickets to those showings can call 704-342-2251 (ext. 221) to acquire tickets to a new showing.
From the company's description of The Toxic Avenger: "This musical adapatation of the 1980s cult movie classic keeps are the cheap thrills you love and add a dash of magic. Melvin Ferd the Third wants to clean up Tromaville, the most polluted town in New Jersey (just off Exit 13B on the Turnpike). Foiled by the mayor's bullies, Melvin is dumped into a vat of radioactive toxic waste, only to reemerge as The Toxic Avenger, New Jersey's first superhero."
(Full disclosure: The writer of this piece is a member of Center City Church.)