Actor's Theatre Stages a Pulitzer Winner at the Same Time Broadway Does
My Q&A with "Clybourne Park" director Dennis Delamar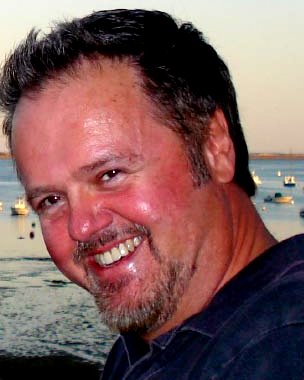 You could go to Broadway to see last year's Pulitzer prize winner for drama. Or you could just head over to Actor's Theatre on Stonewall St. to catch Clybourne Park, a comedy/drama about race and real estate that director Dennis Delamar says has plenty of relevance for Charlotte.
Revue: This play won the Pulitzer for drama just last year. Was it tough to get the rights to it?
Dennis Delamar: Yes, it was very difficult to get the rights. We first learned about the play after its premiere at off-Broadway's Playwrights Horizon in New York in February 2010 where it ran through March 2010. It then transferred to the UK in August 2010 where it began to create a lot of theatrical waves, winning the Evening Standard Award [that] November as Best Play. A lot of buzz began about the play in the U.S., and a fellow member of the National New Play Network, The Woolly Mammoth Theatre in Washington, D.C., scheduled it for production as they had a history producing Bruce Norris's work. Dan Shoemaker, Executive Director at Actor's Theatre, contacted Bruce Norris's agent back in February of 2011 and began the process of licensing the play for production.
In the meantime, it won more awards in London – the South Bank Sky Arts Award, the Evening Standard Award, and finally their biggest prize, the Olivier Award. Following those accolades across the ocean, back home the play won the Pulitzer Prize for drama in 2011. Upon Bruce Norris's return from London to the U.S., we secured the rights to produce the play in May 2011 for an April 2012 run. Interestingly for us in Charlotte, Clybourne Park comes back to New York, this time to Broadway, making it eligible for the 2011-12 Tony Awards. It opens April 19, a little over a week after we have already opened in Charlotte. With Bruce Norris's blessings, we feel very fortunate to have the rights to produce this hot property simultaneously with the Broadway production.
Revue: Since the play is so new, it's a safe bet that most Charlotteans haven't seen it yet. What should they know about it?
DD: It's important to know that Act I takes place in the living room of a Chicago neighborhood in 1959. A white couple is packing to move out of Clybourne Park to a new place in the suburbs. Their home has been sold to an African-American family (the Younger family from A Raisin in the Sun) who will be the first to integrate the all-white neighborhood.
Act II is fifty years later in the same house now in a predominately African-American community. In 2009, a white couple is buying the house and starting the gentrification process that is so prevalent in many American cities today, including Charlotte. Audiences should know the script is very bold, quite hilarious in a uniquely structured way. So many Americans have a hard time talking about race. Here it is done with great humor, sometimes subtly, sometimes not. I think it's much easier to listen when we are laughing. Playgoers will have an opportunity to talk about what they've heard and seen after the show when the cast, director, and special guests join a panel for our traditional Thursday night talk backs.
Revue: The play is a response to A Raisin in the Sun. Would someone need to have seen that play to fully appreciate Clybourne Park?
DD: Absolutely not, however it does add a very enjoyable layer of intrigue for an audience member familiar with the plot and characters in Lorraine Hansberry's 1959 Pulitzer winner.
Revue: In what way or ways is it a response to Raisin — just the theme, or are plot/setting the same? Are there references to the earlier play in Clybourne Park? If so, what are some examples?
DD: Act I of Clybourne Park is set in 1959, the same time as Raisin. While Raisin occurs in the Younger's Southside Chicago apartment, Clybourne Park takes place in the bungalow the Younger family will be buying and moving to. Both plays have an antagonist in common, Karl Lindner, a representative from the Clybourne neighborhood who tries to keep a "colored family" from buying the house and moving into his all-white neighborhood. In a pivotal scene in Raisin, Lindner offers Lena Younger and her family money to stay away. Just like in Raisin, he visits the family in Clybourne Park on behalf of the "neighborhood association" to try and stop the white owner from selling his home to people of color. We never see the Younger family in this new play, but in Act I, we hear them discussed.
My favorite reference or common thread from Raisin comes fifty years later in Clybourne Park's Act II. The great-niece of Lena Younger, her name Lena also, appears as a representative of the present-day black Clybourne Park neighborhood. Her recollection of her great-aunt with memories of playing in her backyard as a child is one of my favorite speeches. It allows us to visualize the life of Mrs. Younger and her family after the final hopeful scene of Raisin in the Sun.
Revue: The play looks at the changing demographics of one Chicago neighborhood over a fifty-year period. Might Charlotte audiences see themselves or people they know in some of the characters? How?
DD: Belonging to a community, feeling comfort and safety in a familiar environment, loving our neighborhood, having relationships with our neighbors are truths about the American dream audiences will recognize and relate to in this play. The characters and their motivations are well written and defined, and there is a mirror effect for us as we watch. We may not like what we see, but we can't help watching and engaging in our personal dialogue about the topics presented. Everyone has thoughts and feelings about their neighbors and where they live, and those relevant feelings may be stirred with this play. The gentrification occurring in Act II of Clybourne Park is very common in metropolitan historic neighborhoods all over the country at this time, including our own in Charlotte.
Revue: Are there any Charlotte neighborhoods that remind you of Clybourne Park? Which ones, and in what ways?
DD: NoDa, Wilmore, Wesley Heights, Biddleville. Similar issues? Yes. Property values changing drastically in neighborhoods. Old, rundown places being razed making way for condos or larger structures. A lack of affordability by longtime low-income residents. Historic values being compromised in the name of progress. The desirability of real estate closer to the inner city. Harmony or discord among people with socioeconomic differences living in proximity.
Revue: The play won the Pulitzer for drama, yet it's also billed as a comedy. How does playwright Bruce Norris make a serious issue funny?
DD: He has written relatable characters who are quite serious in their efforts to be right or "politically correct," or at least what they think is right. When what they say backfires, we can't help but laugh. Audiences may find themselves covering their mouths and asking, "Should I be laughing at this?" Definitely some "Oh no, they didn't!" moments to surprise and tickle us. The inappropriateness; the awkward and uncomfortable moments; the reactions among the characters, the sheer hypocrisy written so beautifully. It's all quite entertaining.
Revue: Race is clearly one subject the play looks at, since it's a black family that first integrates the all-white Clybourne Park in the 1950s. Is it race that comes into play again in 2009? Or, something else? Can you say without giving too much away?
DD: The play provides a vehicle for important conversation, a way that is freed from what's proper or socially acceptable. The ensemble speaks quite candidly, and race and property ownership are clearly topics arising in both time periods presented, however the roles are reversed. Also coming into play are emotions, opinions, and varying perceptions about anyone different in any way, not just racially.
Revue: What attracted you to this play?
DD: I am drawn to a comedy that makes people think. I'm also attracted to the playwright's well-developed characters and the clever structure of the play. Everyone in Act I becomes a new character in Act II fifty years later, but in the same setting with much of the story and relationships reversed or flipped. The echoes or threads in Act II from Act I resonate with our knowledge of what our country has been through the past fifty years, and I find that juxtaposition of "then and now" within the same piece quite fascinating and socially significant.
I also appreciate the creativity and genius of Norris taking the plot of Raisin in the Sun and launching from it another story with a different point of view. In simpler terms, I am absolutely in love with the writing – a must for me when I take on the responsibility and privilege of directing a new, exciting script.
Revue: Who's the audience for it?
DD: Everybody. Adventurous adults who appreciate a contemporary comedy. To me, ideally? A mixed race audience, young and old, packed every performance with a talk back afterwards to keep the conversation going that was started by watching this play together. It's not a show for young children due to the adult language and content.
Revue: Anything else readers should know about the play, the cast, and your direction?
DD: Our talented cast is made up of faces familiar to the Charlotte theater scene – Robert Lee Simmons, Mitzi Corrigan, Craig Spradley, Jeremy DeCarlos, and Robert Crozier. We also welcome three brand new actors to Charlotte – Brandi Nicole Feemster, Sarah Mack, and Ross Merrick. Joining me in the production team are Polly Adkins as assistant director, Carrie Cranford as production and stage manager, Chip Decker (ATC's artistic director) as set and sound designer, Mike Snow as set builder, Jamey Varnadore as costume designer, and Hallie Gray as lighting designer.
Clybourne Park will be in previews April 6 and 7 (reduced price tickets are available) and will run for three weeks from April 11-28. Actor's Theatre of Charlotte is at 650 E. Stonewall Street. For tickets, call 704-342-2251 or visit www.actorstheatrecharlotte.org.