Air Force's UFO Reports Include Charlotte Sightings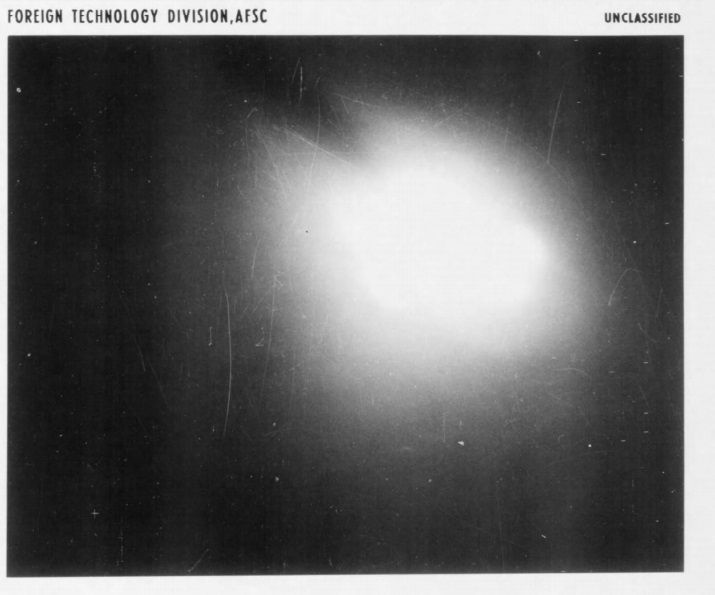 Sure, there are still stray sightings of weird and intriguing objects in Charlotte.
But thanks to the The Black Vault, 130,000 pages of declassified files on UFO sightings across the U.S. are on the web. The Air Force documents cover a time period of 1947-'69, and investigations and sightings are now available in one place online. The pages come after years of Freedom of Information Act requests from John Greenewald, the man behind theblackvault.com. And yes, we're in there.
The Revue blog has compiled Charlotte-area sightings from the database. Check out the most interesting findings below. The proposed culprits of UFOs here range from stadium lights to just your average meteor. But some items, like a few spherical objects floating above Central Avenue, come off a bit eerier and unexplainable.
Just remember: The truth is out there … No really, it's right out there, behind your house.
April 7, 1949. Charlotte, N.C. "Oh, nevermind."

August 3, 1955. Charlotte, N.C. Oh, sure, "the size of a half dollar held at arms length." Seems like a reasonable way to measure something.

March 20, 1957. Charlotte, N.C.

October 9, 1957. East of Salisbury, N.C. "Probably meteor" was the ¯_(ツ)_/¯ of 1957.

October 2, 1963. Concord, N.C.

March 15, 1964. Kings Mountain, N.C.

February 2, 1966, Salisbury, N.C.

November 16, 1966. Mooresville, N.C.