Alcohoot Doesn't Let Friends Drive Drunk
A new mobile app provides an innovative approach to combating drunk driving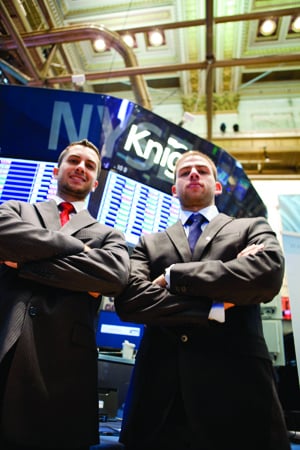 Smartphones can do a lot of cool things. But tell you when you're drunk? Yes, there's an app for that.
Alcohoot, the world's first smartphone Breathalyzer, was co-conceived by Ben Biron, a native of Israel and Wingate University student. He was inspired to create the app after spending time in the Israeli Defence Force in 2009. Through research, he learned that more soldiers were killed in car accidents than in combat, with many of those accidents resulting from drunk driving.
Biron joined forces with fellow soldier Jonathan Ofir to develop an app that would make a difference. "We wanted to create something that could not only generate money but also help change the world," Biron says.
The Alcohoot system includes a small device that connects to your smartphone via Bluetooth. After a user breathes into the device, the Alcohoot app determines his or her blood alcohol content. It then provides some smart options for the user, depending on the level of alcohol in his or her blood, including phone numbers of local taxi companies and a "phone a friend" feature.
Biron and Ofir enlisted engineers to help code the app and build the device prototype. The system is in the late stages of development and will be available by the end of the summer for around $99.