Alive After Five 15-Year Anniversary, Studs of Steel XXL, Paula Poundstone, Barcathalon and More, July 9 to July 12
With the holiday weekend over, it's time to make our own fireworks, Charlotte. Let us help you with these social events.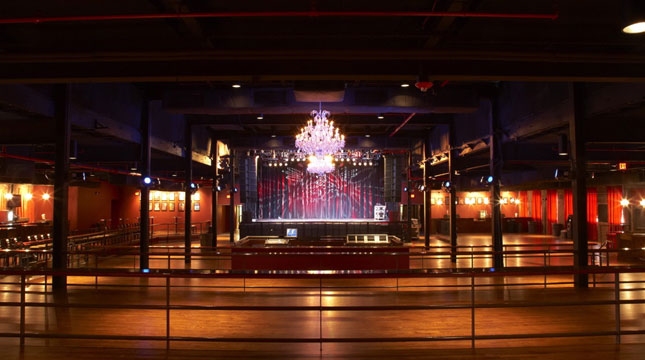 The fireworks are over, the smoke has settled and the next holiday weekend isn't until September. It looks like it's time to make your own fireworks, Charlotte. Here's a little help for your weekend. See y'all out there!
Thursday, July 9
Alive After Five 15-Year Anniversary Party
Come on up to the roof to celebrate 15 years of being Alive After Five. The BreakfastClub Band, the original Alive After Five band, will be on hand tonight along with three chances to win $150 and two trips to Myrtle Beach and other prizes. The event is free and begins, obviously, at 5 p.m. at 210 E. Trade St.
Friday, July 10
Studs of Steel XXL
To Celebrate "Magic Mike XXL" debuting in theaters, BAR Charlotte is bringing its own studs to town. The event is ladies only from 7 p.m. until 11 p.m. Sorry, boys. Get your dollar bills ready, girls. BAR Charlotte is at 300 N. College St. Tickets start at $15. Buy them here.
Summer Cocktail Fest
If umbrellas in your drinks is your cup of tea, than this is for you. Come sample a selection of those frozen drinks that make summer all that much sweeter tonight. Tickets are $20 for the evening at Suite, 210 E. Trade St. Doors open at 9:30 p.m. Buy tickets here.
Impossibilities with Haydini
This is a magic show with an event description too good not to directly quote to you here. "If you are accustomed to seeing rabbits being pulled out of hats, prepare to see hats being pulled out of rabbits." So, there really isn't any need for further explanation here. The show is at 8 p.m. at the Duke Energy Theater, 345 N. College St. Tickets start at $20, and for pulling hats out of rabbits, that's pretty reasonable. Buy them here.
RockBus
If you're headed to the Dave Matthews Band concert tonight, or perhaps if you just want to ride a bus loaded with beers (no judgment!), hop aboard the RockBus. A $20 ticket gets you transportation from Prohibition, 200 N. Tryon St., to the PNC Music Pavilion and back plus cold beers on the bus ride there plus free cover at Prohibition after the concert. The bus leaves for the concert at 6 p.m. BONUS: If you're headed to the Tim McGraw concert Saturday evening, the RockBus is running again. The bus leaves at 5 p.m. for that concert Saturday. Buy tickets for Friday or Saturday's bus ride here.
Saturday, July 11
Paula Poundstone
Get ready to laugh out loud as this comedy veteran comes through the Queen City. A regular panelist on National Public Radio's "Wait, Wait…Don't Tell Me" and a featured voiceover in Pixar's latest, "Inside Out," Paula Poundstone is ready to make you laugh until it hurts. The stand-up show is at 8 p.m. at the Levine Center for the Arts, 430 S. Tryon St. Tickets start at $20. Buy them here.
Barcathalon
Get your game face on for this one. Teams of two will compete in bar games, including Ping Pong, Quarters and more. Battle it out for prizes and hope you land on top tonight. The event begins at 7 p.m. at Slate Billiards, 200 E. Bland St. The event is free to enter.
Graffiti Party
Channel your inner Banksy tonight and get ready to do some drawing. Awesome Random Adventures, a Charlotte young professionals social group, hosts this event, which also features a free food buffet, free entry into multiple Uptown bars and the chance to win one of several gift certificates. A graffiti party, if you're not familiar, means you wear a white shirt and carry around a marker (provided) and write whatever you want on someone else's shirt. Maybe a phone number, perhaps? The party begins at Whisky River, 210 E. Trade St., at 8 p.m. with the food buffet and graffiti party. Tickets are $10. Buy them here.
Fillmore Craft Sessions
Well, here's an excuse to day drink. Featuring multiple craft beers from more than a dozen local breweries, food trucks and a DJ, this craft brew session is your place to be if beer is your deal. Tickets are $35 in advance or $40 at the door. The craft brews will be set up throughout The Fillmore, 1000 NC Music Factory Blvd., starting at 5 p.m. Buy tickets here.
Sunday, July 12
11th Annual Colombian Festival
Featuring authentic Colombian food, dance lessons and live music from Colombian artists, this event is ready to bring you back to Bogota. The all-day event at Label, 900 NC Music Factory Blvd., is from noon until 6 p.m. Tickets are $10 for adults and $5 for kids. Buy them here.
Verify dates, times, prices, and other info at the web addresses listed for each event.
Be sure to bookmark www.charlottemagazine.com/Blogs/Dusk-Till-Dawn to stay plugged into Charlotte's nightlife and social scene. Click here to sign up to receive the weekly Dusk Till Dawn e-newsletter.
Want your event featured in Dusk Till Dawn? Follow me on Twitter @Jared_misner and let me know about your event, or send me an email at dusktilldawnblog@gmail.com.