Alive After Five Returns April 7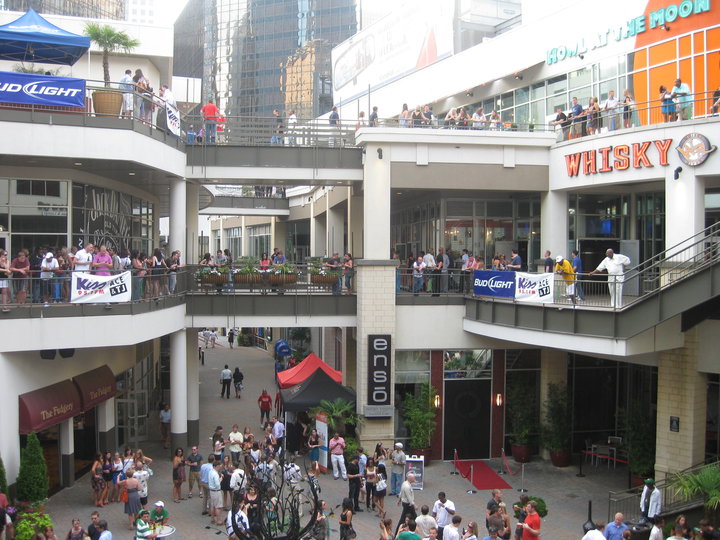 As we're teased with warm weather and thoughts of spring consume us, in Charlotte that means the city's long-running, after-work social isn't far away. Alive After Five kicks off Thursday, April 7 at Wells Fargo Plaza in uptown (301 S. Tryon St.). And as has become recent tradition, the weekly event will be held at that location for the first month, then moves to the EpiCentre (210 E. Trade St.) on Thursday, May 5, where it will be held through the fall.
Running from 5-9:30 p.m. each Thursday, Alive After Five attracts two types of crowds. The first is made up of the people who arrive by 6:30 p.m., having come there straight from work. The other crowd is made up of those who've gone home, changed clothes, and tend to show up about 7:30 or 8 p.m. and are making this the first stop on their night out. That's the cool part about it being held at the EpiCentre is that your wristband from AA5 gets you into bars like Whisky River later in the night for no cover charge.
Alive After Five offers free, live entertainment each week, plenty of booze, and is a good opportunity to meet people in Charlotte or link up with old friends and colleagues. Look for a schedule of bands to be posted soon.
Visit aliveafterfives.com for more details.