All that Jazz
Third annual Uptown Charlotte Jazz Festival serves up smooth sounds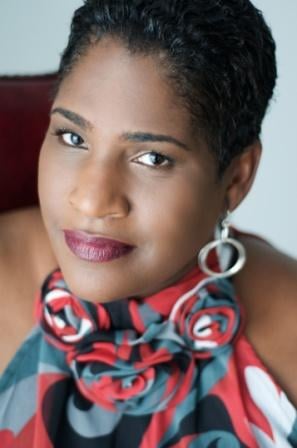 Smoooooth. The Third Annual Uptown Charlotte Jazz Fest is back. After a sell-out concert last year, it's expanded to two nights.
The Time Warner Cable Ampitheatre is the venue for a festival that keeps growing in both popularity and prominence. The smoothness begins on Friday, June 22, at 7 p.m. with Soul of Summer featuring the best of legendary Smooth Jazz Cruise Stars Jonathan Butler, Maysa and Warren Hill, Pieces of Dream, and the Charlotte-based Innertwyned.
On Saturday, June 23, the line-up includes 2010 Billboard Magazine's No. 3 Top Contemporary Jazz Artist of the Decade (the decade, people!) Boney James, U.K. band Incognito featuring Maysa and trumpeter Joey Summerville.
The festival has become a destination event, attracting attendees from Virginia and the two Carolinas. Producers are expecting another bump in attendance and more out-of-town concertgoers because of this year's lineup. I spoke with one of the Third Annual Uptown Charlotte Jazz Fest's producers, Tammy Greene, also known as "The Jazz Diva," about what concertgoers can expect.
Greene, who teaches computer lab at the Urban League when she's not producing jazz concerts, started booking events at the old Jazz Cafe in Charlotte in 2004. When it closed, she found herself with an impressive database of jazz acts but no local venue for them in which to perform. And, a business was born. She began booking jazz musicians in various venues throughout Charlotte and discovered there were loads of jazz fans in town and they were hungering for more. "I'm a fan myself," she says. "When I started meeting other fans, it became clear that what we needed was an outlet for all of us to hear great jazz."
Greene began the Carolina Jazz Concert series, which will return to Charlotte in August, and helped found a jazz festival in Charleston, which returns Labor Day weekend with A-listers like Al Jarreau and David Sanborn. (Keep up with the Jazz Diva and all her goings on at www.jazzdivaevents.com.)
She and Charles Whitfield started the Uptown Jazz Festival, and she reports it's grown mostly through word-of-mouth. And they keep booking bigger and bigger names, too. Incognito is coming all the way from the U.K. "They rarely come to the United States," Greene says. Catch them while they're here.
Greene says there's a certain vibe at the outdoor festival that just puts concertgoers in a good mood. "There's an electricity in the air," she says. "And what's really special is that it's happening right here in Charlotte. You don't need to travel to hear great contemporary jazz."
So, does the laidback vibe mean everyone's just mellowing out in their seats?
Au contraire. "There are some acts that will have people on their feet," she assures. "There are those musicians who compel a crowd to stand up. You'll see people dancing with the person in the aisle across from them."
"Jazz fans loves meeting other jazz fans," the Diva says. "You will leave this show having made a new friend."