All Things Green Chile
Chuy's in SouthPark will celebrate the spicy pepper with new dishes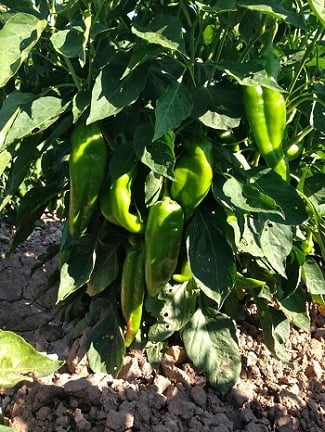 We're going on a journey to pepper heaven. Chuy's in SouthPark has kicked off their 26th annual Green Chile Festival, which began Monday, Aug. 18, and will run through Sunday, Sept. 7, at the Chuy's location at 4310 Sharon Road, Suite W01 at the Village at SouthPark.
Chuy's love for the green chile dates back to 1989 when their founders traveled to the "Chile Capital of the World", Hatch, New Mexico, in search of the perfect pepper. The unique climate and rich soil of the Hatch Valley are key to the green chile's flavor. As a result of that initial taste, each spring Chuy's contracts with farmers in the Hatch Valley to grow over 1.5 million pounds of green chiles just for their restaurants. When they reach their height of flavor in August, Chuy's sends a team to New Mexico to bring back the finest, fresh-picked chiles for the festival.
"Green Chile Festival is a great annual tradition at Chuy's. We monitor the crops year round, watching them grow to the right size, color and texture. And now it's finally time for harvest and to share our one-of-a-kind green chiles," said Frank Biller, Vice President of Operations for Chuy's in a press release.
Chuy's will be introducing a menu of eight green chile-inspired dishes during the three-week period, including Holy Quesadillas!, Green Chile BBQ Chicken Tacos and Frito Pie Enchiladas. To cool things down, Chuy's will also offer a frozen Prickly Pear Margarita and Blackberry Rocks Margarita made with Avión Silver tequila. The popular New Mexican Martini, made with green chile infused tequila, is always a festival favorite.
Guests are encouraged to join in on the fun by visiting Chuy's and picking up a free green chile seed packet to grow their own peppers at home and by taking a picture of their favorite Green Chile Festival food item and posting it to Instagram and tagging @chuysrestaurant with #PEPPERHEAVEN for a chance to win free Chuy's for a year.