Along the Way: A Bar Fights a Hurricane
And the hurricane won. What we can learn from one coastal watering hole's stand against Florence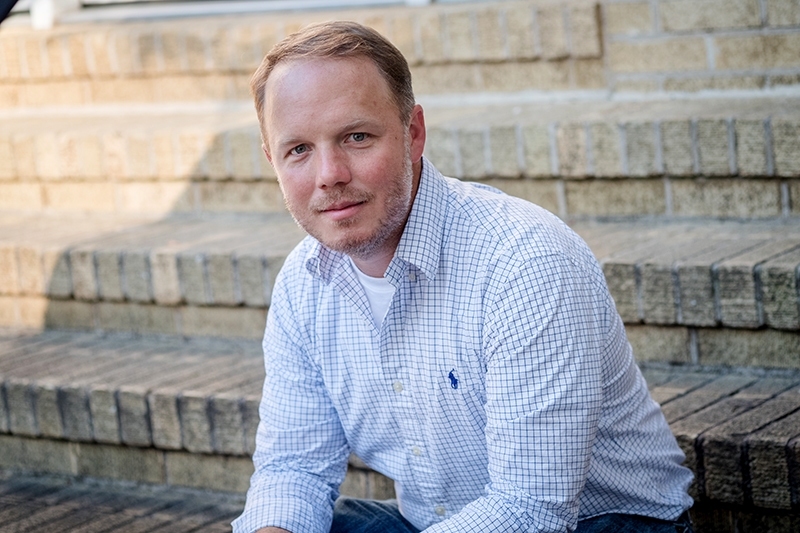 IT'S ONLY a bar, I told myself as I looked at the broken planks. Not a school or a courthouse or a home. Just a happy joint with views of sunset over the water. Bars shouldn't matter in times like these, with all the wind and rain we've received during this trip around the sun, but for some reason it does.
Over the past decade, I've visited the Old American Fish Company in Southport before starting new jobs and after breakups, staring out into the salty water in the hours between the past and future. The weekend before Laura and I got married, my family and I laughed an afternoon away here. The day this summer we learned Dad was too far gone to come home from his nursing facility, we put our feet on the railings and let the lighthouse across the river whip its beam around this life—whoosh, whoosh, whoosh.
We only get so many evenings in a life span, and this place about four hours east of Charlotte could have a lot of the rest of mine, if not for the hangovers. Pilings driven into the mud hold up most of the square footage. You can't get in without a membership, but a membership is $1, just enough to keep the state beverage control fuddy-duddies away.
You don't have to justify your favorite spots to me, and I don't have to justify mine to you. But I hope we can agree that the best bars could only exist right where they are. You can't franchise them. Can't move 'em. They should feel like they grew from the earth—or in this case, the distinguished intersection of the Cape Fear River and Intracoastal Waterway and Atlantic Ocean.
For much of the 20th century, Southport's waterfront was full of fishing boats, until Hurricane Hazel came through in 1954 and tossed all those boats into the streets. The Old American Fish was actually a fish depot in the '20s and '30s. There are still some fishermen left—the Potter family, for instance, now has a fifth generation running the seafood market—but the town runs on tourism and retirees. It's not easy to suit all those crowds, but somehow this bar does. You'll find fishermen wrapping dirty hands around brown bottles next to done-up couples on anniversary trips with fruity drinks.
In September, Hurricane Florence liked the place so much it stayed a few days. You remember Florence, right? It wasn't much in Charlotte. A wet weekend, maybe a tree down or a night without power. In eastern North Carolina, however, it's the story of 2018. My parents live not far from Southport. Mom evacuated from the house, and Dad's nursing facility moved him inland the afternoon before the storm. It was a hell of a scene, 104 elderly people lined up in wheelchairs, waiting on buses to take them somewhere, many not knowing why.
When I look back, I'll always remember those three weeks driving between Charlotte and Brunswick County, and the difference in concerns from one place to the other. One news report in Wilmington showed a woman weeping when she couldn't find her husband's urn after her home flooded; here in Charlotte, parents were mad because schools closed a day earlier than they'd expected. I love this city, but often we live up to our reputation as the bubble of the Great State of Mecklenburg.
The hurricanes should make us think bigger. We've had two 500-year-floods this decade in eastern North Carolina. In October, a United Nations-convened group of scientists released a report that said, essentially, if we drastically reduce carbon emissions by 2030 we can keep the earth's temperature from rising to catastrophic levels within the next century. It's easy to hold your hand out the window today and say it's cold, to call these types of reports alarmist nonsense, but this one was written by 91 scientists from 40 countries. That's a pretty big jury.
One reason we who frequent the North Carolina coast love it is because it's familiar. We know it's not Maui or Santorini, but we know that we can always count on Britts Donuts at Carolina Beach in June, or buckets of jumbo shrimp in Sneads Ferry in August, or an "open" sign at the Old American Fish Company in spring.
I found my way back to Southport on the Tuesday after Florence. The gate to the bar was locked but I could see boards bent skyward, railings broken, holes in the deck big enough for Santa Claus to plunge through.
I turned around. A few buildings down, I saw Paul and Maria Swenson, owners of the Provision Company, another familiar place. They were already hammering away, putting their patio back together. They'd started a hashtag, #ProCoStrong, and told me they planned to put it on T-shirts to help raise money for local animal shelters that suffered damage in the storm.
These are strong people, and this is a strong place. Maria and Paul will be back. So will the Old American Fishing Company. But standing there in that sandy parking lot, I knew we couldn't take our favorite places for granted anymore. The light can't keep whooshing and whooshing, and our little worlds can't keep going 'round and 'round, just because they always have.